SmashWiki
:
Smash Arena
From SmashWiki, the Super Smash Bros. wiki
Jump to navigation
Jump to search
WELCOME TO...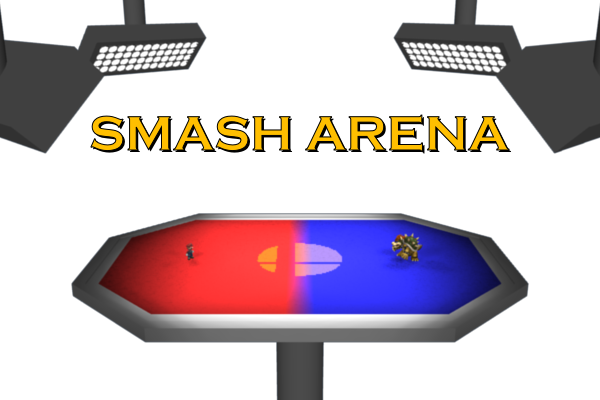 What is Smash Arena?
The Smash Arena involves (usually) two characters from the Smash series going head to head in a popularity-based fight. You vote for the stronger one, the smarter one, or just whichever you like better. So what're you waiting for? Get voting on this round!
Smash Arena
Arena - Where the fights are held each week. New fights are posted late Fridays or early Saturdays (EST), depending on operator availability. If there is a significant lack of voting, or the wiki's status is higher than a middle green, fights may last for multiple weeks at an operator's discretion.
Suggestions - Where users make suggestions for future fights in the Arena.
Operator
Toomai is the operator. Contact him about any Smash Arena matters. Alternatively, post on the arena's talk page.
History
See also: Statistics
This section is a list of all the past fights from the Smash Arena. Be sure to check to see if the fight you want to suggest has already been done. If a fight is already done, it cannot be repeated until 100 rounds have passed; as this list holds 100 rounds at a time (the rest recorded on subpages), one can easily check to see which fights are eligible. Winners are in bold.
Notes:
Prior to Round 32, anonymous votes only counted as half a vote.
Starting Round 61, incorrectly-added votes are worth half a vote.
Starting Round 88, intentional half-votes are legal, though highly discouraged.