Smasher
:
PPMD
From SmashWiki, the Super Smash Bros. wiki
Jump to navigation
Jump to search
PPMD, formerly known as Dr. PeePee, is a top professional and currently inactive Melee player who mains Marth and Falco. He changed his tag in mid-2014, when he became sponsored by eSports organization Evil Geniuses. Before his hiatus, he was considered to be one of the top six players in the world, along with Armada, Mango, Hungrybox, Leffen, and Mew2King, and was one of the Five Gods of Melee. He notably won Apex 2015, one of the largest Melee tournaments at the time, using mostly Marth. PPMD was formerly ranked 6th on the 2015 SSBMRank and at the 0 position on the North Carolina Melee Power Rankings. PPMD is also Twitch's older brother.
PPMD was also a talented Brawl player, mainly playing Marth. He was formerly ranked 7th on the North Carolina Brawl Rankings.
In March 2016, after Battle of the Five Gods, PPMD announced a hiatus from competitive play due to health issues, and has not entered a singles tournament since, although he did enter doubles at Bad Moon Rising 2. In April of 2019, PPMD announced that he would resume streaming Melee on Twitch. At the start of January of 2020, PPMD revealed that he would be returning to tournaments and would be attending GENESIS 7 as a spectator and potential commentator. He did commentary on a few sets such as Mango vs Trif. In December of 2020, he also did Top 8 commentary for Ludwig Ahgren Championship Series 3.
On January 15th, 2021, PPMD parted ways with his long time sponsor Evil Geniuses. On April 2nd, 2021, he would join Golden Guardians alongside n0ne and Toph.
Tournament history
[
edit
]
2007-2012: The Rise to Fame
[
edit
]
PPMD started playing competitively in 2007 as a Mario main before his transition to Falco and Marth. He became well-known in the Smash scene for his performance at Revival of Melee 2 in 2009, where his Falco placed higher than Mango's.
He won his first national at Revival of Melee 3, and later won Pound V as well, winning two sets against Armada in grand finals.
Early in his career he frequently teamed with Everlasting Yayhuzz and LoZR in the teams known as "Catfish."
At Apex 2012, he defeated several notable smashers like Silent Wolf, SFAT, and Wobbles, before losing to Armada and then being eliminated by JAVI 0-2 in losers' quarters, placing 5th overall.
He on top placed 1st at Zenith 2012, winning two sets against Mew2King in grand finals, 2nd at the European tournament Smashers' Reunion: Melee Grande, taking a set off of Armada in grand finals before losing the second set 2-4, and 1st at Kings of Cali, defeating Mango in two sets of grand finals.
Around this time, due to growing troubles against Mew2King on Final Destination, PPMD began developing his Marth. While at Zenith 2012 Mew2King managed to defeat him in Marth dittos, PPMD 3-0ed Mew2King in a Marth ditto set several months later, and has since maintained a overwhelmingly positive record against him in that matchup.
2013: Entering the Platinum Era: APEX 2013 and EVO 2013
[
edit
]
PPMD first competed at Apex 2013. There, PPMD made through Round 1 to 4 winners while defeating MT, Trail, Tope, and Colbol in a 2-1 fashioned. In Round 5 and 6, PPMD took down Hax 2-0 and Mew2King 3-1 before losing to Armada 3-0 in Winners Finals. In Losers finals, PPMD defeated Mew2King in a close 3-2 and made a rematch against Armada. While PPMD managed to make a reset against Armada in Grand Finals, PPMD lost in a 3-1 finish, pinning him at 2nd Place.
After his 2nd place at APEX 2013, PPMD competed at Zenith 2013 where he swept through the winners bracket while defeating DJ Nintendo and DaShizWiz before losing to Hungrybox. PPMD later placed 4th at Zenith 2013.
EVO 2013 represent a milestone to the competitive Smash community as it marks one of the critical factors for rising competitive Melee into the Platinum era. At EVO 2013, PPMD swept through pools and notably defeated Armada in a 2-0 victory at Winners Round 3. PPMD defeated Hax 2-1 but lost to Wobbles 2-0, advancing him to Losers Semis where he lost to Mango 2-0, securing 5th place.
At Big House 3, PPMD made it through Round 4 Winners until was stopped by Mew2King. Into losers, PPMD managed to defeat Nintendude and SFAT but lost to Hungrybox, securing 3rd place.
2014: Early Dominance, Apex 2014, and the Sudden Decline on Attendance
[
edit
]
Starting with Tipped Off 9 in late 2013, PPMD had a dominant period where he managed to win every tournament he entered for half a year; simultaneously, PPMD is known for rarely going to tournaments (outside of small NC locals) - in 2014, he only traveled to the most significant tournaments, such as Apex 2014, MLG Anaheim 2014, and EVO 2014.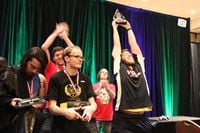 One of PPMD's most significant achievements throughout his Smash career was his fantastic performance at Apex 2014. Without dropping a set, PPMD swept through winners while defeating Kage, HugS, and aMSa in a 2-0 fashion to make into top 8. In top 8, PPMD defeated Mango 3-1 in winners' semis and Mew2King 3-0 and 3-1 in winners' finals and Grand Finals respectively (including two 4-stocks against Mew2King, with one being a Marth ditto on Final Destination during the second game of winners' finals). His 1st place finish at Apex 2014 brought great fame in his Smash career; PPMD was interviewed by ScrewAttack, was picked up by professional eSports organization Evil Geniuses on May 9th, 2014 (around the time of his sponsorship, he amended his tag from Dr. PeePee to PPMD).
PPMD later won SKTAR 3, defeating Armada 2-1 in winners' semis, Mango 3-1 in winners' finals, and Mew2King 3-1 once again in grand finals (with another 4-stock in the final game). Because of winning SKTAR 3, PPMD successfully qualified for the championship bracket at MLG Anaheim 2014. As a result of his performances, he was ranked 1st on the Summer 2014 SSBMRank.
However, after SKTAR 3, PPMD wasn't able to keep his dominance as he couldn't win any single major until Apex 2015. At MLG Anaheim 2014, PPMD only lost one set in his pool, to Leffen 2-3. He was seeded in winners' semis in the championship bracket, where he lost to Mango 2-3. He then eliminated Leffen 3-1 in losers' quarters, but was eliminated by Mew2King 2-3 in losers' semis, placing 4th overall. Three weeks later, at EVO 2014, PPMD made it to winners' quarters against Hungrybox, but lost 1-2. He defeated PewPewU 2-0 in losers' bracket to make it into the top 8, where he eliminated Fly Amanita 2-1 and Mew2King 2-0 before being eliminated by Armada 0-2, placing 4th overall.
PPMD was also invited to participate in the E3 2014-held Super Smash Bros. Invitational tournament to play Super Smash Bros. for Wii U. He used Fox in the tournament, and won the Fan-Favorite Tournament after being eliminated in the quarterfinals.
Later on, PPMD announced his reason of his inactive appearance in 2014, revealing that this mainly due to personal issues, specifically depression. [3] Until Apex 2015, PPMD hadn't return to the competitive scene in over 5 months.
2015: The Apex 2015 Champion
[
edit
]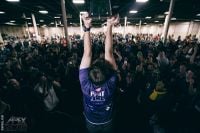 PPMD's most famous performance throughout his Smash career was his 1st place finish at Apex 2015. Despite his long breaks since EVO 2014 due to personal issues, PPMD managed to deliver himself up to attend Apex 2015. Nevertheless, many professionals and viewers were overwhelmingly surprised to see PPMD's fantastic dominance throughout this tournament, despite his long hiatus. Into the winners bracket, PPMD managed to take down many notable players such as Wizzrobe 2-0, S2J 2-1, PewPewU 2-1, and Armada 3-2. PPMD climbed into Winners as he met Leffen, who was recently claimed as a Godslayer after his victory against Mew2King, at Winners' Finals. While using predominantly Marth, PPMD managed to clutch the set against Leffen in a 3-2 victory. After PPMD's win against Leffen at Winners Finals, Armada swept through losers and indeed took down Leffen at Losers Finals in a 3-1 victory. PPMD faced off against Armada in Grand Finals where, despite Armada resetting the bracket in a 3-2 first set, PPMD ultimately took Apex 2015 with a 3-0 victory in set 2.
PPMD did not attend a noteworthy event afterward until EVO 2015, although he had planned on attending I'm Not Yelling! and some other tournaments. At EVO 2015, PPMD swept through pools and made it through Winners Finals after defeating SFAT 2-1, HugS 2-1, and Plup 2-0. In Winners Finals, PPMD faced off against Armada where he was eliminated 3-0. At the end, PPMD was later eliminated by Hungrybox in a convincing 3-0 loss, securing 3rd place.
3 Months after EVO 2015, PPMD competed at Canada Cup 2015. PPMD was able to win in Grand Finals through winners side while defeating Ryan Ford and double eliminating Duck.
PPMD's final tournament at 2015 was Smash Summit. Known for its large prize pot and inviting selected professionals to compete the summit, PPMD was invited to the Smash Summit. Throughout Winners, PPMD was able to defeat Swedish Delight 3-0 and Westballz in a close 3-2 before being eliminated by Armada 3-1. Unfortunately, PPMD lost against Plup 3-2, securing 5th place.
2016: PPMD's Final Year Before Hiatus
[
edit
]
The first major tournament of 2016, GENESIS 3 marked the revival of one of the most prolific tournament series in Smash history. It was also one of PPMD's last singles tournament until his long hiatus. Throughout GENESIS 3, PPMD managed to cruise through top 32 winners while defeating Swedish Delight 3-1, Lucky 3-2, and SFAT 3-1. During top 8 winners, despite PPMD's impressive Falco performance at Game 2 and having close games against Armada, Armada managed to take down PPMD in a 3-1 victory. PPMD landed at 5th place after losing to Mango in a convincing 3-0 defeat.
PPMD's final and most devastating singles performance was Battle of the Five Gods. The Battle of the Five Gods references the five "Gods" attending, including PPMD. During Round Robin, PPMD managed to be seated at the Playoffs Group after defeating Ice 3-1 and PewPewU 3-0 before losing against Westballz 1-3. PPMD wasn't able to make it through the Finals Bracket as PPMD was eliminated by every particular player he competed against at Playoffs Group. PPMD lost to Silent Wolf 1-3, Plup 1-3, MacD 0-3, and Wobbles 0-3, securing 10th place. This was a devastating defeat from PPMD and this marked his worst placement ever since Pound 4, where he got 9th place.
After his devastating loss at the Battle of the Five Gods, PPMD's condition worsened. PPMD did not attend EVO 2016 due to health issues involving physical fatigue and low testosterone. PPMD stated he probably wouldn't have maintained the energy to compete even if he did recover before the tournament. [1] Since the Battle of the Five Gods, PPMD hasn't entered singles in over 5 years.
2017: Bad Moon Rising 2
[
edit
]
After a year of hiatus, PPMD began to improve his condition as he managed to start a more active lifestyle, providing him enough strength to enter Bad Moon Rising 2. Many viewers were surprised to see PPMD competing at Bad Moon Rising 2 in doubles and were anticipated to see his return to the scene in over a year. With his partner, LoZR, PPMD and his teammate successfully swept through Phase 1 of Pools until Top 32 where they met against Colbol and dizzkidboogie. In a hard-fought match, PPMD and LoZR were sent to losers at a 2-1 defeat but later made into top 8 losers. Many spectators began to questioned whether PPMD and LoZR could defeat Hungrybox and Crunch at Top 5 losers. In top 5 losers, PPMD and LoZR first takes a close first game against Hungrybox and Crunch after LoZR made a clutch upsmash against Hungrybox. During the second game, Hungrybox and Crunch managed to complete their first game in an another tense match. At game three, PPMD and LoZR took another game against Hungrybox and Crunch but at game four, Hungrybox and Crunch retaliate. At game five, PPMD and LoZR ended in a fantastic finish against Hungrybox and Crunch by an up throw to Fox's up-air and Falco's down-air on Hungrybox and a quick edgeguard against Crunch. After winning against Hungrybox and Crunch, PPMD and LoZR faced a rematch against Colbol and dizzkidboogie. Despite PPMD's and LoZR's efforts, they nonetheless lost in a 3-0 defeat, securing 4th place at Bad Moon Rising 2 doubles.
Playstyle
[
edit
]
Although PPMD's technique is very refined, he is not known for his technical prowess as much as other top players such as Westballz and PewPewU. Rather, he is renowned for his strong mental game and extremely threatening and precise dash dance spacing, both of which are part of his mildly aggressive play-style that is very conservative and methodical compared to other top players. As part of this playstyle, PPMD almost never consciously makes a sub-par decision in a match in an attempt to gain advantage or "disrespect" his opponent, even when greatly ahead in a game. This leads to PPMD having what is arguably the best neutral game play in the world, and even top players, such as Armada, have commented on how difficult it is to get an opening against him.
As Falco, PPMD focuses on intelligent laser spacing and maintaining stage control with carefully spaced attacks, while punishing opponents who make mistakes with consistent shine combos and exceptional reads on the foe's movement. As Marth, PPMD utilizes his impeccable dash dance spacing, precisely spaced down tilts, and timely rising forward aerials to completely wall his opponents out, making it far more difficult to hit him compared to the vast majority of other Marth mains. This playstyle has seen him great success against floaty characters that most Falco and Marth mains have recently struggled with. He is considered the best Falco and Marth in the world against Peach, and the best Marth player in the Marth ditto and against Sheik, a character historically considered one of Marth's most difficult matchups in Melee. His prowess against floaty characters with Marth has seen him taken a best-of-5 set against Hungrybox in Project M, using exclusively Marth.
While PPMD is one of the best in the world at the neutral game, he does not have as strong of a punish or edgeguarding game compared to other top players such as Mango and Mew2King. This is especially prevalent in the Marth v.s. Fox matchup, where PPMD often does not convert openings or grabs to lethal edgeguarding situations like Mew2King will. He was additionally susceptible to psychological pressure despite being a very psychological player himself, especially after he became known as one of the best in the world. PPMD was very hard on himself after a loss or making a mistake, and would grow anxious during tournaments where he was the favorite to win against other top players, which adversely affected his tournament results. However, after having issues with depression, PPMD has changed his mindset to what he describes as "acceptance," where he would respect any outcome of a tournament, even if he does not win or place as well as projected. This has overall stabilized his tournament placings and he is no longer as susceptible to sporadic tournament placements while actively participating in tournaments.
Tournament placings
[
edit
]
Tournament
Date
1v1 Placement
2v2 Placement
Partner
Earnings
Tipped Off 4
January 17th-18th, 2009
4th
1st
LoZR
HERB1
March 21st-22nd, 2009
5th
2nd
LoZR
HERB2
July 25th-26th, 2009
4th
2nd
LoZR
$58
Tipped Off 5
September 5th-6th, 2009
3rd
3rd
LoZR
$129
Revival of Melee 2
November 21st-22nd, 2009
2nd
13th
tag$
$397
Pound 4
January 16th-18th, 2010
9th
3rd
LoZR
HERB3
March 27th-28th, 2010
1st
1st
LoZR
CEO 2010
June 5th-6th, 2010
3rd
2nd
everlasting yayuhzz
$120
Apex 2010
August 6th-8th, 2010
4th
5th
everlasting yayuhzz
$264
Tipped Off 6
October 16th-17th, 2010
2nd
9th
everlasting yayuhzz
$318
Getting in the Green
November 13th, 2010
1st
1st
twitch
Revival of Melee 3
November 20th-21st, 2010
1st
3rd
everlasting yayuhzz
$815
Winter Game Fest VI
January 22nd-24th, 2011
1st
1st
Mew2King
$500
Pound V
February 19th-21st, 2011
1st
4th
LoZR
$1,640
G6 monthlies! 2
March 19th, 2011
2nd (Split)
1st
Mew2King
GENESIS 2
July 15th-17th, 2011
7th
2nd
Mew2King
$158
Revival of Melee 4
November 19th-20th, 2011
2nd
5th
everlasting yayuhzz
$550
Tipped Off 7
December 3rd-4th, 2011
1st
1st
Hungrybox
$318
Apex 2012
January 6th-8th, 2012
5th
3rd
LoZR
$270
Northwest Manifest
March 24th-26th, 2012
1st
1st
Cyrain
$667
Civil War 4
April 28th-29th, 2012
1st
1st
Cactuar
Zenith 2012
May 26th-27th, 2012
1st
2nd
everlasting yayuhzz
$448
IMPULSE
June 30th-July 1st, 2012
2nd
1st
Mango
$191
Smashers' Reunion: Melee Grande
July 13th-15th, 2012
2nd
2nd
Leffen
$672
Kings of Cali
November 10th, 2012
1st
3rd
Ken
$456
Apex 2013
January 11th-13th, 2013
2nd
7th
LoZR
$1,635
Smash @ Xanadu Monthly - 2/23
February 23rd, 2013
1st
2nd
Mahone
$150
Rock'em Sock'em - March 2013
March 16th, 2013
1st
1st
Twitch
Zenith 2013
June 1st-2nd, 2013
4th
3rd
Unknown522
$88
EVO 2013
July 12th-14th, 2013
5th
—
—
$487
Carolina Clash #2
August 31st, 2013
1st
1st
Lord Karn
The Fall Classic 2013
September 14th-15th, 2013
3rd
1st
Hungrybox
The Big House 3
October 12th-13th, 2013
3rd
3rd
Hax
$360
Geeksboro 3
November 2nd, 2013
1st
1st
ESAM
Tipped Off 9
December 14th-15th, 2013
1st
2nd
DruggedFox
$756
Geeksboro 4
January 5th, 2014
1st
1st
BlackChris
Apex 2014
January 17th-19th, 2014
1st
9th
Leffen
$5,240
NCSU 2014
February 1st, 2014
1st
1st
Lord Karn
Heroes of Smash
February 15th, 2014
1st
1st
Sky
Midstate Massacre 3
March 29th, 2014
1st
1st
Sky
Civil War VI
April 12th-13th, 2014
1st
—
—
$682
UNC Gamefest 2014
April 19th, 2014
1st
—
—
Geeksboro Smash Weekend 2
April 26th, 2014
1st
1st
Fiz
SKTAR 3
May 31st-June 1st, 2014
1st
2nd
Mango
$1,066
MLG Anaheim 2014
June 20th-22nd, 2014
4th
—
—
$1,750
EVO 2014
July 11th-13th, 2014
4th
—
—
$388
Geeksboro 8/24
August 24th, 2014
1st
1st
Lord Karn
UNC Fall Gamefest 2014
September 13th, 2014
1st
1st
Mahone
Midstate Massacre 4
September 28th, 2014
1st
—
—
Stuff N' Such Weekly
October 19th, 2014
1st
1st
Fiz
Stuff N' Such Weekly
November 2nd, 2014
1st
1st
Fiz
Apex 2015
January 30th-February 1st, 2015
1st
—
—
$7,228
Stuff N' Such Smash Weekly
March 8th, 2015
—
1st
Dark Hart
Bad Moon Rising
March 14th-15th, 2015
—
5th
LoZR
EVO 2015
July 17th-19th, 2015
3rd
—
—
$1,869
Canada Cup 2015
October 30th-31st, 2015
1st
—
—
Get Smashed at the Foundry 69
November 3rd, 2015
1st
—
—
Smash Summit
November 5th-8th, 2015
5th
5th
Plup
$1,481
GENESIS 3
January 15th-17th, 2016
6th
—
—
$656
Battle of the Five Gods
March 17th-19th, 2016
10th
—
—
Bad Moon Rising 2
July 1st, 2017
—
4th
LoZR
PPMD's signature chant is "Stack it up!", which came from local dialect that slowly became associated with PPMD.[2]
PPMD's gamer tag is often used in combination with the "Kreygasm" Twitch emote in Melee streams; this originated with Mango posting "PPMD Kreygasm" whenever he was seen in the chatroom due to his uncommon tournament appearances, starting in the latter half of 2014 and eventually carrying over to the first half of 2015. PPMD only attended Apex and EVO in the span of seven months. PPMD's presence tends to elicit this meme, whether playing on stream, interacting with the chat (during which he will often analyze the matches at hand), or streaming on his own channel.

One of PPMD's Twitch subscription emotes is of his own face emulating the "Kreygasm" emote.
After PPMD's first post-EVO 2015 stream, he organized a Twitch raid on the Games Done Quick channel during their 2015 Summer event, which resulted in a massive "PPMD Kreygasm" spam in its chat that lasted for over thirty minutes until the channel's moderators censored the word "PPMD". Games Done Quick's staff made a remark about that particular event on their Twitter account. [3] They eventually turned off the censor, and PPMD's name would still occasionally pop up in the chat since PPMD hosted the stream on his channel from the time of the raid until the event ended.

In an interview, PPMD explains that his lack of energy caused by his depression is his main reason for continuing to develop his Marth for tournaments in recent years. He feels that Marth better suits his playstyle when he has "low energy" while Falco matches his style when he has "high energy," mostly due to the different technical precision required to play those characters.
PPMD is well known for keeping his composure during matches, although he is a much more outgoing person than his Smash sets let on, as seen when he gets excited for Twitch's victories during Bad Moon Rising.
With only $37,035 earned throughout his career, PPMD is the only God to not reach the $100,000 bar of earnings in tournament. This is mostly due to his initial retirement in 2016 and his scarce apparences at tournaments due to his depression, while every other God played frequently in tournaments at least until 2018. Also, Melee's tournament earnings increased significantly after his initial retirement, compared to when he played frequently.
In stark contrast to the other Gods, PPMD is the only God who has never streamed Super Smash Bros. Ultimate on Twitch, citing his love for Melee and dislike of Ultimate's visuals and movement options as reasons on his April 2019 comeback stream.
PPMD has a bachelor's degree in psychology from the University of North Carolina at Greensboro.
When he still played for Evil Geniuses, PPMD wore shirt number 11. He explained that all members of his family choose that number when they played soccer and is referred as "the Nanney number." PPMD played soccer regularly with his siblings as well.
PPMD is the only one of the Five Gods to never win a Smash Summit.
Gameplay videos
[
edit
]
External links
[
edit
]
References
[
edit
]