Cloudhead Live Rankings
From SmashWiki, the Super Smash Bros. wiki
Jump to navigation
Jump to search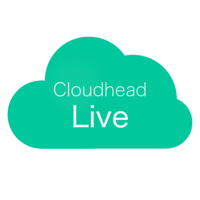 The Cloudhead Live Rank (CLR) was a worldwide Super Smash Bros. for Wii U Power Ranking system created by Cloudhead. It is based on PGStats's Tournament Tier System, updated live during or after each ranked tournament, and is meant to predict the final placements on the PGR. The rankings started during PGR's third season, hence why the first ranking is CLRv3.
The rankings were discontinued by the end of Smash 4, leaving v6 unfinished.
Methods
[
edit
]
All tournaments that are included in PGStats's Tournament Tier System are included in this ranking. The top players from each tournament gain points for their performance as follows:
C (Green) = Top 8
B (Yellow) = Top 16
A (Orange) = Top 32
A+ (Red-Orange) or S (Red) = Top 64
The points for each player are determined by Pts = x/√p, where x is the approximate amount of points that the TTS gives the tournament, and p is their placement. For example, a player placing fourth in a tournament given 1000 points on the TTS would receive 500 points on this ranking - √4 is 2, and 1000/2 is 500. Since the point values are not given outright by the TTS, point values throughout the season are approximated here based on the given tiers and entrants.
Wins against PGR players are also considered. These bonus points are awarded as follows: Pts = (51 - Ro)*8, where Ro is the PGR ranking of the opponent. For example, when Salem took a set off of ScAtt (PGRv3 #41) at UNLOCKED, he received 80 bonus points ((51-41)*8). When MkLeo took a set off of ZeRo (PGRv2 #1) at the 2GG Championship, he received 400 bonus points for the victory. However, a player will not receive any points for a PGR win if they themselves do not reach the top X players who receive points.
Finally, only a player's best 6 tournament placings will count for their points. This is a means of preventing a player from moving up the rankings by simply attending tournaments regardless of their performance.
The Panda Global & the PGStats crew assisted in creating the TTS and PGR, effectively generating reliable and noteworthy data sources.
Rankings
[
edit
]
Only the top 50 of each ranking is listed here.
| Ranking | Smasher | Previous Rank | Movement | Characters | Points |
| --- | --- | --- | --- | --- | --- |
| 1 | Mistake | 2 | ▲ 1 | | 8,399 |
| 2 | Dabuz | 1 | ▼ 1 | | 7,632 |
| 3 | MkLeo | 7 | ▲ 4 | | 6,430 |
| 4 | Salem | 21 | ▲ 17 | | 5,843 |
| 5 | Lima | 5 | 0 | | 5,443 |
| 6 | Tweek | 16 | ▲ 10 | | 5,285 |
| 7 | CaptainZack | 3 | ▼ 4 | | 5,209 |
| 8 | Samsora | 4 | ▼ 4 | | 5,080 |
| 9 | Larry Lurr | 6 | ▼ 3 | | 4,934 |
| 10 | Cosmos | 8 | ▼ 2 | | 4,853 |
| 11 | Elegant | 9 | ▼ 2 | | 4,440 |
| 12 | ANTi | 15 | ▲ 3 | | 3,810 |
| 13 | SDX | 23 | ▲ 10 | | 3,625 |
| 14 | Mr E | 12 | ▼ 2 | | 3,576 |
| 15 | Nairo | 10 | ▼ 5 | | 3,381 |
| 16 | Abadango | 11 | ▼ 5 | | 3,261 |
| 17 | VoiD | 20 | ▲ 3 | | 3,226 |
| 18 | Shuton | 13 | ▼ 5 | | 3,163 |
| 19 | ESAM | 14 | ▼ 5 | | 3,058 |
| 20 | Light | 44 | ▲ 24 | | 2,799 |
| 21 | Choco | 17 | ▼ 4 | | 2,674 |
| 22 | tyroy | 18 | ▼ 4 | | 2,414 |
| 23 | Zinoto | 19 | ▼ 4 | | 2,347 |
| 24 | MVD | 22 | ▼ 2 | | 2,238 |
| 25 | JaKaL | — | — | | 2,095 |
| 26 | Nietono | 24 | ▼ 2 | | 2,050 |
| 27 | WaDi | 37 | ▲ 10 | | 2,040 |
| 28 | Ally | 25 | ▼ 3 | | 1,937 |
| 29 | Ralphie | 33 | ▲ 4 | | 1,923 |
| 30 | Sinji | 42 | ▲ 12 | | 1,823 |
| 31 | Fatality | 32 | ▲ 1 | | 1,769 |
| 32 | MagiMagi | 26 | ▼ 6 | | 1,628 |
| 33 | Kameme | 28 | ▼ 5 | | 1,616 |
| 34 | Ned | 27 | ▼ 7 | | 1,607 |
| 35 | komorikiri | 29 | ▼ 6 | | 1,603 |
| 36 | Marss | — | — | | 1,562 |
| 37 | BestNess | 30 | ▼ 7 | | 1,555 |
| 38 | Raito | 31 | ▼ 7 | | 1,535 |
| 39 | falln | 34 | ▼ 5 | | 1,413 |
| 40 | IcyMist | 35 | ▼ 5 | | 1,409 |
| 41 | NAKAT | 36 | ▼ 5 | | 1,341 |
| 42 | Blacktwins | — | — | | 1,299 |
| 43 | Zenyou | 38 | ▼ 5 | | 1,290 |
| 44 | 6WX | 39 | ▼ 5 | | 1,289 |
| 45 | yuzu | 40 | ▼ 5 | | 1,261 |
| 46 | Eon | 41 | ▼ 5 | | 1,253 |
| 47 | Sonido | 49 | ▲ 2 | | 1,240 |
| 48 | Konga | 43 | ▼ 5 | | 1,234 |
| 49 | Diablo | 45 | ▼ 4 | | 1,176 |
| 50 | MuteAce | 46 | ▼ 4 | | 1,174 |
Inactive
[
edit
]
| Ranking | Smasher | Previous Rank | Movement | Characters | Points |
| --- | --- | --- | --- | --- | --- |
| 1 | MkLeo | 1 | 0 | | 24,221 |
| 2 | Tweek | 3 | ▲ 1 | | 23,775 |
| 3 | Nairo | 2 | ▼ 1 | | 15,707 |
| 4 | Dabuz | 5 | ▲ 1 | | 15,588 |
| 5 | Mistake | 4 | ▼ 1 | | 13,552 |
| 6 | Salem | 7 | ▲ 1 | | 12,228 |
| 7 | Cosmos | 9 | ▲ 2 | | 9,442 |
| 8 | Samsora | 11 | ▲ 3 | | 9,245 |
| 9 | CaptainZack | 16 | ▲ 7 | | 9,120 |
| 10 | komorikiri | 22 | ▲ 12 | | 9,000 |
| 11 | Fatality | 6 | ▼ 5 | | 8,829 |
| 12 | Mr. R | 18 | ▲ 6 | | 8,822 |
| 13 | Larry Lurr | 8 | ▼ 5 | | 8,709 |
| 14 | Light | 13 | ▼ 1 | | 8,628 |
| 15 | VoiD | 21 | ▲ 6 | | 8,117 |
| 16 | Lima | 17 | ▲ 1 | | 7,230 |
| 17 | Abadango | 26 | ▲ 9 | | 6,648 |
| 18 | falln | 12 | ▼ 6 | | 6,537 |
| 19 | Raito | 25 | ▲ 6 | | 6,365 |
| 20 | Elegant | 37 | ▲ 17 | | 6,147 |
| 21 | ANTi | 45 | ▲ 24 | | 6,099 |
| 22 | ESAM | 20 | ▼ 2 | | 5,880 |
| 23 | Marss | 15 | ▼ 8 | | 5,674 |
| 24 | WaDi | 10 | ▼ 14 | | 5,622 |
| 25 | Captain L | 36 | ▲ 11 | | 5,329 |
| 26 | Ally | 23 | ▼ 3 | | 4,957 |
| 27 | Kameme | 19 | ▼ 8 | | 4,929 |
| 28 | KEN | 14 | ▼ 14 | | 4,089 |
| 29 | Shuton | 31 | ▲ 2 | | 4,081 |
| 30 | Zinoto | 39 | ▲ 9 | | 3,986 |
| 31 | MVD | 38 | ▲ 7 | | 3,847 |
| 32 | Choco | 33 | ▲ 1 | | 3,839 |
| 33 | tyroy | — | — | | 3,747 |
| 34 | SDX | — | — | | 3,710 |
| 35 | Nietono | 27 | ▼ 8 | | 3,596 |
| 36 | Rags | — | — | | 3,498 |
| 37 | AC | 34 | ▼ 3 | | 3,389 |
| 38 | Tsu- | 24 | ▼ 14 | | 3,345 |
| 39 | Eon | 35 | ▼ 4 | | 3,238 |
| 40 | Sinji | — | — | | 3,099 |
| 41 | Wrath | — | — | | 3,039 |
| 42 | Zenyou | 32 | ▼ 10 | | 3,033 |
| 43 | K9sbruce | 28 | ▼ 15 | | 3,016 |
| 44 | shky | 29 | ▼ 15 | | 2,942 |
| 45 | Vinnie | — | — | | 2,815 |
| 46 | Darkshad | 45 | ▼ 1 | | 2,764 |
| 47 | Locus | 49 | ▲ 2 | | 2,532 |
| 48 | Manny | — | — | | 2,495 |
| 49 | 6WX | 30 | ▼ 19 | | 2,494 |
| 50 | Kirihara | 43 | ▼ 7 | | 2,485 |
CLRv4 (June-December 2017)
[
edit
]
CLRv3 (January-June 2017)
[
edit
]
| Ranking | Smasher | Previous rank | Movement | Character | Score |
| --- | --- | --- | --- | --- | --- |
| 1 | ZeRo | — | — | | 44,507 |
| 2 | MkLeo | — | — | | 26,943 |
| 3 | Nairo | — | — | | 20,567 |
| 4 | Dabuz | — | — | | 20,554 |
| 5 | Ally | — | — | | 20,213 |
| 6 | Larry Lurr | — | — | | 17,104 |
| 7 | komorikiri | — | — | | 14,962 |
| 8 | CaptainZack | — | — | | 14,842 |
| 9 | Mr.R | — | — | | 14,799 |
| 10 | Tweek | — | — | | 14,304 |
| 11 | Salem | — | — | | 13,339 |
| 12 | VoiD | — | — | | 12,596 |
| 13 | Marss | — | — | | 12,115 |
| 14 | Abadango | — | — | | 11,933 |
| 15 | Fatality | — | — | | 10,772 |
| 16 | ESAM | — | — | | 10,341 |
| 17 | Ranai | — | — | | 9,845 |
| 18 | Zinoto | — | — | | 9,357 |
| 19 | Kirihara | — | — | | 9,172 |
| 20 | KEN | — | — | | 8,878 |
| 21 | Samsora | — | — | | 7,814 |
| 22 | ANTi | — | — | | 7,666 |
| 23 | Kameme | — | — | | 7,574 |
| 24 | Locus | — | — | | 7,547 |
| 25 | Mr. E | — | — | | 7,275 |
| 26 | 9B | — | — | | 6,683 |
| 27 | Elegant | — | — | | 6,139 |
| 28 | Tsu- | — | — | | 6,045 |
| 29 | falln | — | — | | 5,589 |
| 30 | MVD | — | — | | 5,375 |
| 31 | 6WX | — | — | | 5,150 |
| 32 | Earth | — | — | | 4,661 |
| 33 | Ned | — | — | | 4,638 |
| 34 | Raito | — | — | | 4,244 |
| 35 | Rich Brown | — | — | | 4,220 |
| 36 | WaDi | — | — | | 4,183 |
| 37 | Javi | — | — | | 4,133 |
| 38 | Shuton | — | — | | 3,947 |
| 39 | T | — | — | | 3,932 |
| 40 | ScAtt | — | — | | 3,765 |
| 41 | Nietono | — | — | | 3,621 |
| 42 | HIKARU | — | — | | 3,166 |
| 43 | Wrath | — | — | | 3,153 |
| 44 | Edge | — | — | | 3,048 |
| 45 | Myran | — | — | | 3,031 |
| 46 | JK | — | — | | 2,898 |
| 47 | AC | — | — | | 2,854 |
| 48 | Manny | — | — | | 2,819 |
| 49 | FOW | — | — | | 2,760 |
| 50 | K9sbruce | — | — | | 2,565 |
Credits
[
edit
]
GME (@AafFlaaffy): CLR contributor, editor
Stuart98 (@Stuart98_): CLR contributor, editor, TTS point value approximator
Dexy (@Han_von_Harley): CLR contributor, editor
Tetra (Tetra76): Unknown
PGStats team (@ThePGStats): Creators of the PGR and the inspiration for the CLR
External links
[
edit
]
References
[
edit
]