Captain Falcon (SSB)/Up aerial
From SmashWiki, the Super Smash Bros. wiki
Jump to navigation
Jump to search
Overview
[
edit
]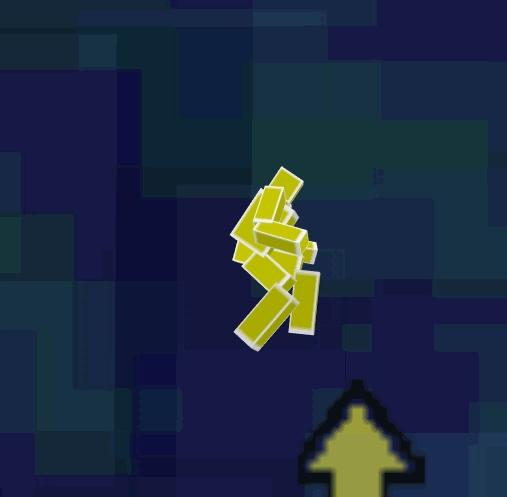 Captain Falcon does a flip kick in the air. A very versatile attack, being very useful for combos, and on par with Pikachu's up aerial for being the best aerial attack in the game. Depending on what part of the hitbox hits, it can send the opponent at different angles:
During its first few frames, the heel launches upwards which can be chained into itself multiple times to rack up damage, with multiple combo finisher options available. The most common are Falcon Dive (which can easily KO offstage due to sending opponents a difficult-to-DI diagonal upward trajectory, and can also Star KO near the upper blast line at any part of the stage) and down aerial (which is an effective edgeguarding option, and could be considered a Ken Combo variation). Other combo finishers available are the Falcon Punch in certain situations, and the up aerial with the semi-spike portion of the hitbox landed (back of his foot/the heel).
The mid-section of the leg launches forwards, with two medium-sized hitboxes. This part of the hitbox while Falcon is moving back hits the opponent backwards at the Sakurai angle, having equal KO power to Captain Falcon's back aerial. The mid hit is not very easy to land, and is not seen too much in competitive play.
The back of his foot/the heel launches at a 20 degree angle backwards, with semi-spike properties, meaning that it is rather useful and effective for edgeguarding. Not too difficult to land, can intercept certain recoveries such as Pikachu's Quick Attack and Fox's Fire Fox.
Hitboxes
[
edit
]
ID
Part
Damage

SD

Angle

BK

KS

FKV

Radius
Bone

Offset

Clang
Effect

G

A

Sound
Clean
0
0
16%
0
10
100
0
110
21
-60
0
0
Kick
1
0
16%
0
10
100
0
130
21
220
0
0
Kick
Mid
0
0
16%
0
10
100
0
110
21
-60
0
0
Kick
1
0
16%
0
10
100
0
130
21
220
0
0
Kick
Late
0
0
16%
0
10
100
0
110
21
-60
0
0
Kick
1
0
16%
0
10
100
0
130
21
220
0
0
Kick
| | |
| --- | --- |
| Clean hit | 5-7 |
| Mid hit | 8-9 |
| Late hit | 10-13 |
| Ending autocancel | 19- |
| Animation length | 33 |
Landing lag
[
edit
]
| | |
| --- | --- |
| Animation length | 22 |
| L-cancelled animation length | 4 |
Gallery
[
edit
]