Pikachu (SSB)/Up smash
From SmashWiki, the Super Smash Bros. wiki
Jump to navigation
Jump to search
Overview
[
edit
]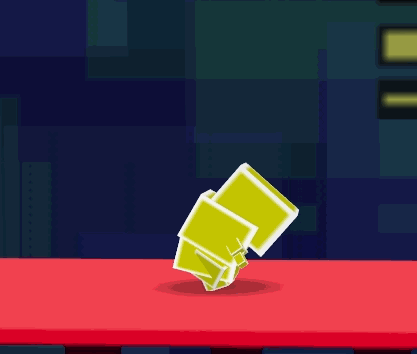 Pikachu does a quick back flip, hurting any opponent who is near it with its tail, doing 18% damage when fresh and powerful vertical knockback. It is overall a versatile and excellent comboing move, as it can combo into itself when used against heavier or fast falling characters at low percentages, as well as being able to lead into any of Pikachu's aerials on most characters, potentially being able to setup serious combos on floaty characters at low to mid percentages.
An effective strategy that Pikachu can use with its up smash consists of the move being followed up with Thunder, which can be used to Star KO opponents as soon as the up smash knocks them close to the upper blast line. This technique, known as "Thunderspiking", allows Pikachu to KO characters around 20%-30% quicker than just using an up smash on its own. An easy but effective way to reach the up smash→Thunderspike combo is with a barrage of up tilts, which can be done as a 0-death combo.
The move also does some considerable shield stun and shield damage, and if used repeatedly, it has the ability to unreliably break shields. Additionally, hitting with the move when Pikachu isn't facing the opponent, or with the tip of Pikachu's tail when the opponent is directly above it, does weak knockback and about halved damage that can juggle and chain into itself at high percentages, as well as being able to combo into an aerial or the strong hitbox of the up smash.
Hitboxes
[
edit
]
ID
Part
Damage

SD

Angle

BK

KS

FKV

Radius
Bone

Offset

Clang
Effect

G

A

Sound
Clean
0
0
18%
0
40
100
0
80
29
0
0
0
Kick
1
0
18%
0
40
100
0
155
29
115
180
-60
Kick
Late
0
0
9%
0
10
100
0
100
29
0
0
0
Kick
1
0
9%
0
10
100
0
155
29
115
180
-60
Kick
| | |
| --- | --- |
| Clean hit | 10-12 |
| Late hit | 13-18 |
| Animation length | 39 |