Pikachu (SSB)/Down smash
From SmashWiki, the Super Smash Bros. wiki
Jump to navigation
Jump to search
Overview
[
edit
]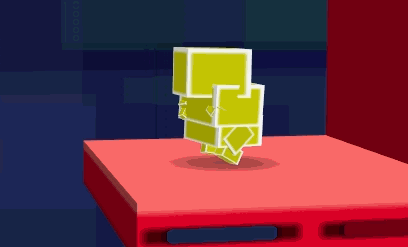 Pikachu does a spinning break dance on the floor that can hit in front and back of itself. The front hit is very powerful, dealing 16% and very high horizontal knockback; KOing Mario at around 86% at the center of Dream Land. This makes it the strongest down smash in Smash 64 by a considerable margin. The back hit however is noticeably weaker, only dealing 13% and not being able to KO Mario at the center of Dream Land until he is around 122%.
The main uses the move has is to punish rolls, as the duration of the two hits being able to intercept many roll options (like Mario's down smash) and it can also be used to edgeguard, especially since it is able to hit opponents hanging on the edge.
The move does have some downsides. The move does not come out until frame 10, making it one of the slowest down smashes in the game. In addition to this, it also has quite a bit of ending lag. Because of this, the front hit is easily punishable by most characters. On the positive side, the back hit is on -3 on shield, making it completely safe against every character except Mario, who can punish it with Super Jump Punch if he is close enough. This is the only positive with the back hit however as it is much slower and weaker than the front hit, meaning that Pikachu players will want to use the front hit whenever they can.
Overall, these traits make down smash Pikachu's least useful Smash attack. While forward smash is slower and weaker, it has more range and is overall much safer. Up smash has the same amount of startup lag while also having much less ending lag and it can either lead into combos or earlier KOes with Thunderspiking. Nevertheless, Pikachu's down smash can still be used to score early KOes, resulting in it still being a decent move overall.
Hitboxes
[
edit
]
ID
Part
Damage

SD

Angle

BK

KS

FKV

Radius
Bone

Offset

Clang
Effect

G

A

Sound
Front hit
0
0
16%
0
30
120
0
135
26
100
0
0
Kick
1
0
16%
0
30
120
0
135
21
100
0
0
Kick
2
0
16%
0
30
120
0
90
5
0
0
0
Kick
Back hit
0
0
13%
0
30
110
0
135
26
100
0
0
Kick
1
0
13%
0
30
110
0
135
21
100
0
0
Kick
2
0
13%
0
30
110
0
90
5
0
0
0
Kick
| | |
| --- | --- |
| Front hit | 10-13 |
| Back hit | 25-28 |
| Animation length | 53 |