Ness (SSB)/Up aerial
From SmashWiki, the Super Smash Bros. wiki
Jump to navigation
Jump to search
Overview
[
edit
]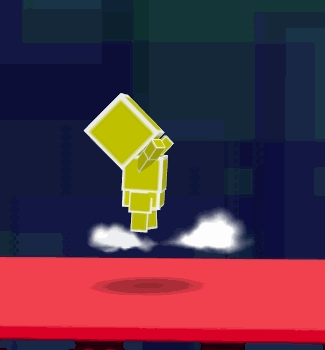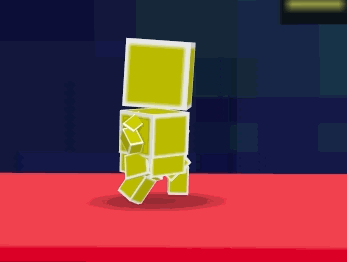 Ness quickly headbutts above himself in the air, dealing 15% damage and high knockback. Ness' head is intangible during the move's first four active frames and the hitbox on his head is quite large, making the attack difficult to interrupt. The move also always auto-cancels, which means that it is not always neccessary to Z-cancel the move. The move also has rather high KO power for an up aerial being able to KO Mario on Dream Land at 123% (assuming he's on the ground). It is good for juggling and, against most characters, it can be used in conjunction with an up tilt. However, this move is even more feared when double jump cancelled, which is very important to Ness's metagame and vital in most of his matchups. With it, Ness is capable of doing even shorter short hops, allowing him to use the move a very short distance from the ground, meaning up aerial chains can be performed until ~60%. Ness can also potentially perform zero-to-death combos on opponents, as he can rack up huge damage with his up aerial in conjunction with his other aerials, such as his down aerial. However, the move, along with Ness's other moves used for this technique, has short range, so the technique has since lost recognition and known effectiveness.
The move is much stronger in the Japanese version dealing 17% damage and higher knockback. It can KO Mario on Dream Land at 95% on Dream Land if he is on the ground making it the strongest up aerial in the Japanese version and the second strongest in the series behind Bowser's up aerial in Melee. Its higher power does make the move a worse combo tool in the Japanese version however, it also has even greater shield pressuring potential.
Hitboxes
[
edit
]
ID
Part
Damage

SD

Angle

BK

KS

FKV

Radius
Bone

Offset

Clang
Effect

G

A

Sound
0
0
17%
0
10
120
0
190
12
0
100
0
Punch
NTSC-U/PAL
[
edit
]
ID
Part
Damage

SD

Angle

BK

KS

FKV

Radius
Bone

Offset

Clang
Effect

G

A

Sound
0
0
15%
0
10
110
0
175
12
0
100
0
Punch
Summary
[
edit
]
Damage (17% → 15%).
Knockback scaling (120 → 110).

These changes improve its combo potential.

Hitbox size (190u → 175u).
| | |
| --- | --- |
| Auto-cancel | 1-41 |
| Hitboxes | 8-16 |
| Head intangible | 8-11 |
| Animation length | 41 |
| | | | | | | | | | | | | | | | | | | | | | | | | | | | | | | | | | | | | | | | | | |
| --- | --- | --- | --- | --- | --- | --- | --- | --- | --- | --- | --- | --- | --- | --- | --- | --- | --- | --- | --- | --- | --- | --- | --- | --- | --- | --- | --- | --- | --- | --- | --- | --- | --- | --- | --- | --- | --- | --- | --- | --- | --- |
| Hitboxes  | | | | | | | | | | | | | | | | | | | | | | | | | | | | | | | | | | | | | | | | | |
| Head  | | | | | | | | | | | | | | | | | | | | | | | | | | | | | | | | | | | | | | | | | |
| Auto-cancel  | | | | | | | | | | | | | | | | | | | | | | | | | | | | | | | | | | | | | | | | | |
| | |
| --- | --- |
| Animation length | 4 |
| L-cancelled animation length | 4 |