King Dedede (SSBU)/Side special
From SmashWiki, the Super Smash Bros. wiki
Jump to navigation
Jump to search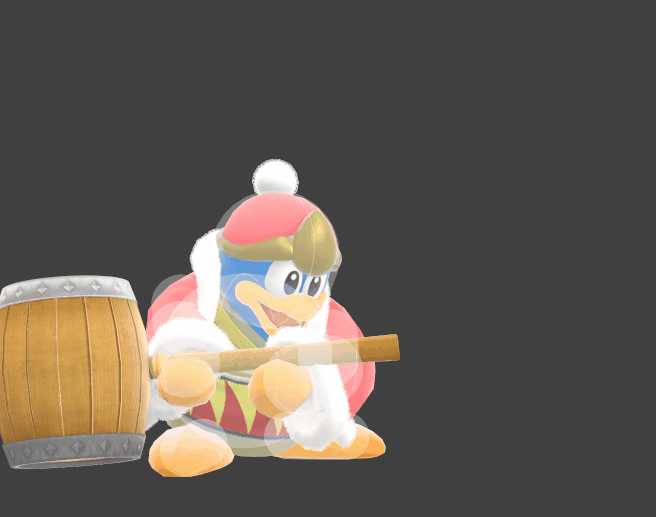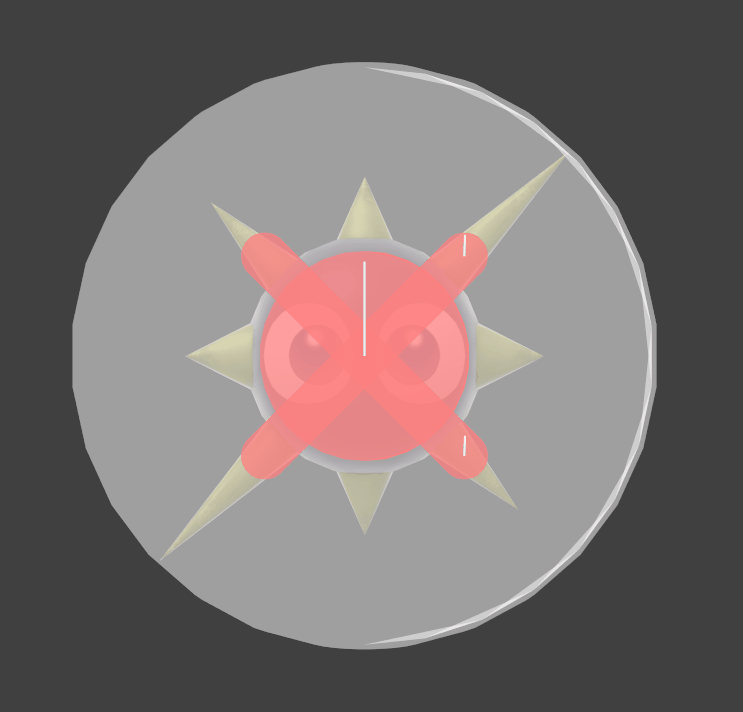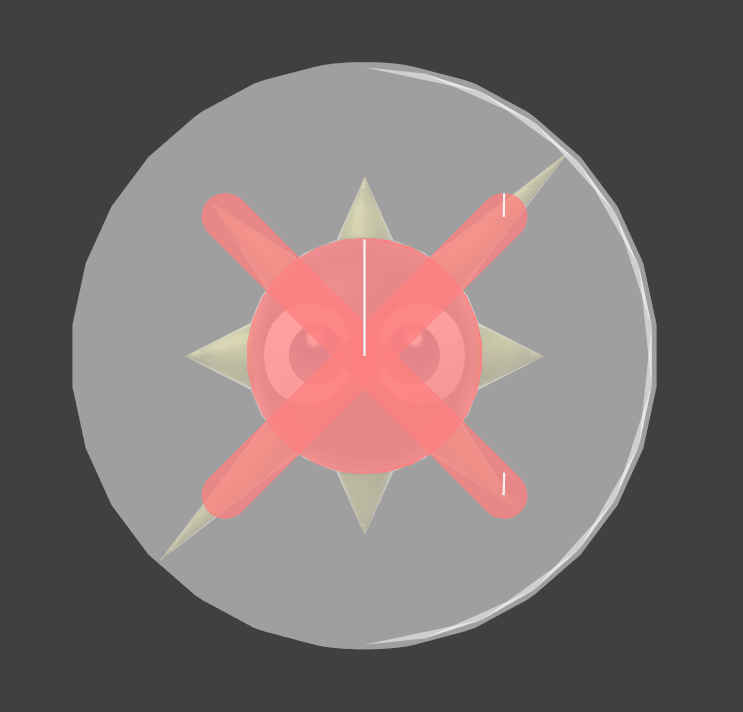 Overview
[
edit
]
Update History
[
edit
]
Gordos' hitboxes on their spikes (4.8u→3.8u) and body (4.5u→4u) have been reduced.
Gordo Throw deals less shield damage.
Aerial Gordo Throw's animation has been adjusted.
Fixed an issue where Gordo would become stuck under King Dedede after catching it back during invulnerabily.
It has reduced endlag (FAF 61 → 59).
It has an increased chance of the Gordos sticking on a wall (50% → 60%), improving its edge guarding ability.
It has increased the speed of Dedede reflecting a Gordo (FAF 61 → 55), with the timing of the reflection being shortened (frame 29 → 25).
Hitboxes
[
edit
]
ID
Part

Rehit rate

Damage

SD

Angle

Angle type

BK

KS

FKV

Set weight

Radius
Bone

Offset

H×

SDI×

T%

Clang

Rebound

Effect
Type

G

A

Sound
Direct

Hit bits

Hit part

Blockable
Reflectable
Absorbable
Flinchless

No GFX

Heedless

Hammer
0
0
0
10.0%
0

Forward

30
100
0
7.5
top
0.0
8.0
14.0 to 8.0
1.0×
1.0×
0%
Dedede Hit
All
All
Gordo (Clean)
0
0
0
14.0%
-7.0

Forward

70
66
0
0.9
hip
3.8 to -3.8
3.8 to -3.8
0.0
1.5×
1.0×
0%
Kick
All
All
1
0
0
14.0%
-7.0

Forward

70
66
0
0.9
hip
3.8 to -3.8
-3.8 to 3.8
0.0
1.5×
1.0×
0%
Kick
All
All
2
0
0
14.0%
-7.0

Forward

70
66
0
4.0
hip
0.0
0.0
0.0
1.5×
1.0×
0%
Kick
All
All
Gordo (late)
0
0
0
12.5%
-6.2

Forward

70
66
0
0.9
hip
3.8 to -3.8
3.8 to -3.8
0.0
1.5×
1.0×
0%
Kick
All
All
1
0
0
12.5%
-6.2

Forward

70
66
0
0.9
hip
3.8 to -3.8
-3.8 to 3.8
0.0
1.5×
1.0×
0%
Kick
All
All
2
0
0
12.5%
-6.2

Forward

70
66
0
4.0
hip
0.0
0.0
0.0
1.5×
1.0×
0%
Kick
All
All
Gordo (later)
0
0
0
11.0%
-5.5

Forward

70
66
0
0.9
hip
3.8 to -3.8
3.8 to -3.8
0.0
1.5×
1.0×
0%
Kick
All
All
1
0
0
11.0%
-5.5

Forward

70
66
0
0.9
hip
3.8 to -3.8
-3.8 to 3.8
0.0
1.5×
1.0×
0%
Kick
All
All
2
0
0
11.0%
-5.5

Forward

70
66
0
4.0
hip
0.0
0.0
0.0
1.5×
1.0×
0%
Kick
All
All
Gordo (latest)
0
0
0
9.5%
-4.7

Forward

70
66
0
0.9
hip
3.8 to -3.8
3.8 to -3.8
0.0
1.5×
1.0×
0%
Kick
All
All
1
0
0
9.5%
-4.7

Forward

70
66
0
0.9
hip
3.8 to -3.8
-3.8 to 3.8
0.0
1.5×
1.0×
0%
Kick
All
All
2
0
0
9.5%
-4.7

Forward

70
66
0
4.0
hip
0.0
0.0
0.0
1.5×
1.0×
0%
Kick
All
All
Stuck in wall
0
0
0
10.0%
-5.0

Standard

50
50
0
0.9
hip
5.3 to -5.3
5.3 to -5.3
0.0
1.0×
1.0×
0%
Kick
All
All
1
0
0
10.0%
-5.0

Standard

50
50
0
0.9
hip
5.3 to -5.3
-5.3 to 5.3
0.0
1.0×
1.0×
0%
Kick
All
All
2
0
0
10.0%
-5.0

Standard

50
50
0
4.5
hip
0.0
0.0
0.0
1.0×
1.0×
0%
Kick
All
All
Grounded
[
edit
]
| | |
| --- | --- |
| Gordo (clean, late, later, latest) | 29-43, 44-73, 74-118, 119-158 |
| Hammer hitbox | 29-30 |
| Interruptible | 59 |
| Animation length | 79 |