Kirby (SSBU)/Up throw
From SmashWiki, the Super Smash Bros. wiki
Jump to navigation
Jump to search
Kirby up throw hurtbox and hitbox visualization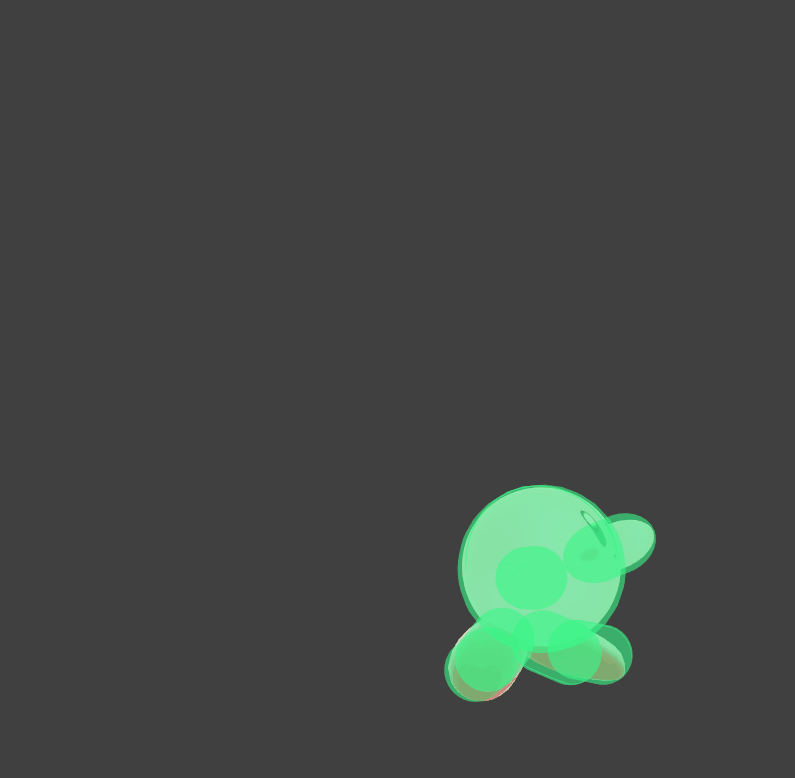 Overview
[
edit
]
The Air Drop from the Ninja ability, which creates a small explosion on landing. It's among the strongest up throws in the game, dealing 10% damage, having high base knockback and decent knockback scaling, allowing it to KO middleweights at around 160% without rage. Since Kirby jumps towards the blast line to perform it, he will immediately land on platforms if he is below them. Its great knockback and its ability to land on platforms make it a reliable and useful KO throw; however, it is heavily susceptible to DI. Just like Meta Knight's similar up throw, it has a collateral hitbox that deals 7% with similar knockback to the throw that can hit bystanders.
As with Brawl and Smash 4, Kirby can also perform the Omnigay with his up throw. Should he have a C4 attached to him or have an opponent hold an item such as a grenade, Kirby can up throw the opponent, send them to the blast zone and get them immediately KO'ed while Kirby remains unharmed. This works regardless of percent. While difficult to perform in singles due to precise knowledge on when the object would be detonated and the technique being limited to a few characters, if his team partner is playing Snake, it can be performed more easily due to Snake being able to plant more C4s on Kirby for greater leeway.
Throw and Hitbox Data
[
edit
]
ID
Part

Rehit rate

Damage

SD

Angle

Angle type

BK

KS

FKV

Set weight

Radius
Bone

Offset

H×

SDI×

T%

Clang

Rebound

Effect
Type

G

A

Sound
Direct

Hit bits

Hit part

Blockable
Reflectable
Absorbable
Flinchless

No GFX

Heedless

Collateral hit
0
0
0
7.0%
0

Standard

85
95
0
9.5
top
0.0
6.5
2.0
1.0×
1.0×
0%
Kick
All
All
Kind
ID
Damage
Angle

Angle type

BK

KS

FKV

H×

Effect
Type
Sound
Throw

Throw

0
10.0%

Forward

75
74
0
0.0×
None

Break

0
3.0%

Forward

60
100
0
0.0×
None
Properties
[
edit
]
During frame 45, the move inflicts 8 frames of hitlag to both Kirby and the opponent, during which the opponent is invincible. This section shows its timing without the hitlag.
If used at an edge, the opponent is pushed 2.5 units up and away when thrown, preventing certain characters from getting stage spiked underneath.
| | |
| --- | --- |
| Invincibility | 1-51 |
| Air transition | 6 |
| Collateral hit | 45-46 |
| Throw release | 51 |
| Interruptible | 80 |
| Animation length | 83 |