Dr. Mario (SSBU)/Forward throw
From SmashWiki, the Super Smash Bros. wiki
Jump to navigation
Jump to search
Dr. Mario forward throw hurtbox visualization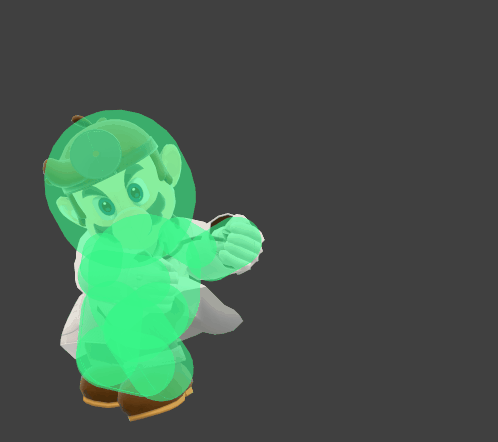 Overview
[
edit
]
Dr. Mario spins and tosses the opponent away. It can be used to set up an edgeguard, or combo into dash attack against certain characters at 0%. It is a decently quick throw, making it KOs moderately earlier at the ledge if the opponent fails to DI properly.
Dr. Mario Forward Throw KO%s on Final Destination VS Mario w/Optimal DI
Circumstance
Kill%
Stick angle
At the ledge
227.54%
159°
At the ledge (max rage)
192.32%
159°
Center
309.92%
191°
Center (max rage)
267.22%
191°
Throw Data
[
edit
]
The damage values are listed as coded in the game's scripts, without Dr. Mario's 1.176× damage multiplier.
| Kind | ID | Damage | Angle | Angle type | BK | KS | FKV | H× | Effect | Type | Sound |
| --- | --- | --- | --- | --- | --- | --- | --- | --- | --- | --- | --- |
| Throw | 0 | 8.0% | | Forward | 60 | 60 | 0 | 0.0× | | | None |
| Break | 0 | 3.0% | | Forward | 60 | 100 | 0 | 0.0× | | | None |
| | |
| --- | --- |
| Invincibility | 1-13 |
| Throw Release | 13 |
| Interruptible | 28 |
| Animation length | 42 |