Dr. Mario (SSBU)/Back throw
From SmashWiki, the Super Smash Bros. wiki
Jump to navigation
Jump to search
Dr. Mario back throw hurtbox visualization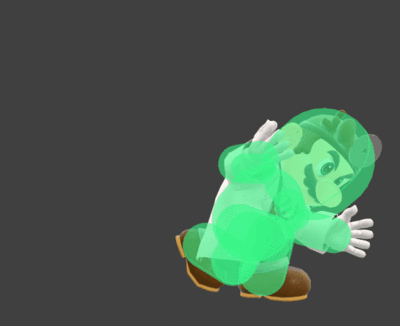 Overview
[
edit
]
Dr. Mario lifts the opponent on his shoulders and then throws them away, similarly to throws used in wrestling. It's one of the strongest throws in the game, even competing with Ness's back throw, and compared to Mario's, it's faster and thus, more reliable for KOing. Unlike Mario's back throw, however, it can't hit bystanders.
Dr. Mario Back Throw KO%s on Final Destination VS Mario w/Optimal DI
Circumstance
Kill%
Stick angle
At the ledge
152.04%
159°
At the ledge (max rage)
125.12%
159°
Center
215.06%
191°
Center (max rage)
182.4%
191°
Throw and Hitbox Data
[
edit
]
The damage values are listed as coded in the game's scripts, without Dr. Mario's 1.176× damage multiplier.
| Kind | ID | Damage | Angle | Angle type | BK | KS | FKV | H× | Effect | Type | Sound |
| --- | --- | --- | --- | --- | --- | --- | --- | --- | --- | --- | --- |
| Throw | 0 | 11.0% | | Forward | 70 | 68 | 0 | 0.0× | | | None |
| Break | 0 | 3.0% | | Forward | 40 | 100 | 0 | 0.0× | | | None |
| | |
| --- | --- |
| Invincibility | 1-30 |
| Turnaround | 20 |
| Throw Release | 30 |
| Interruptible | 60 |
| Animation length | 74 |