Luigi (SSBU)/Grab
From SmashWiki, the Super Smash Bros. wiki
Jump to navigation
Jump to search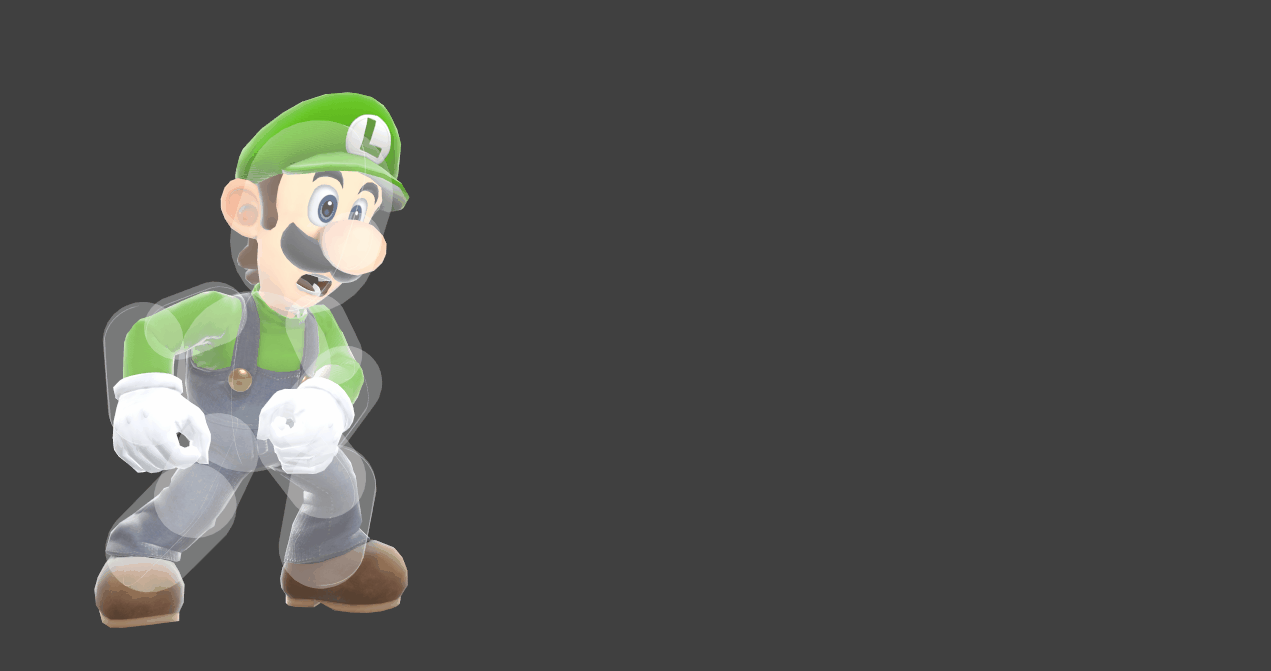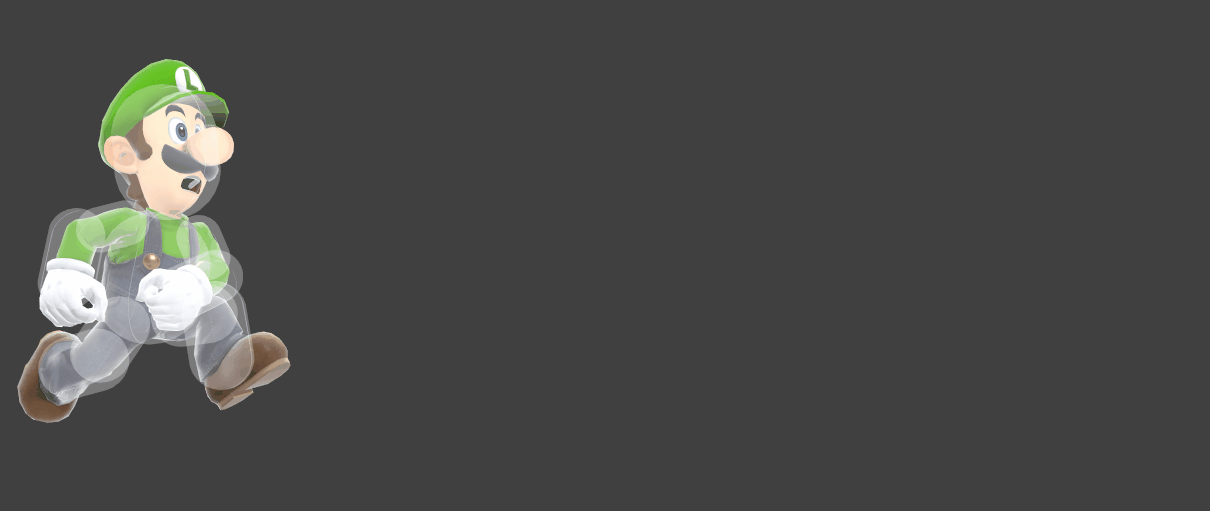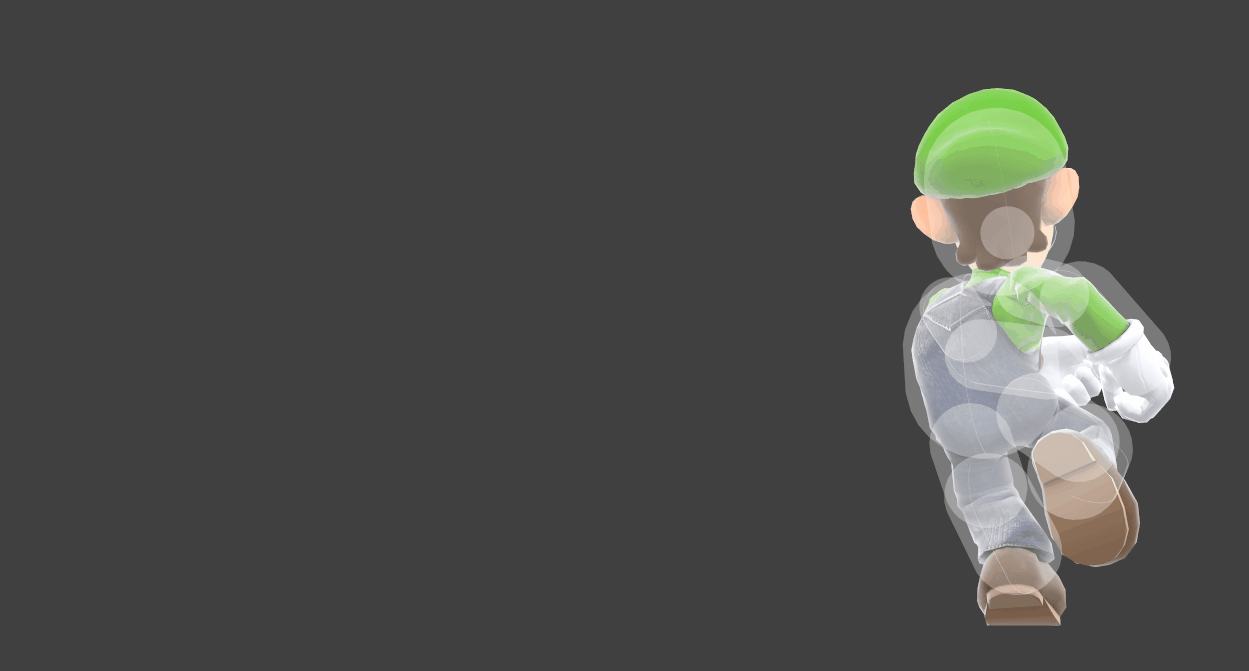 Overview
[
edit
]
Luigi fires a plunger from the Poltergust G-00. While the move has significant start up lag, it has low ending lag. This makes it similar to regular grabs. The slow speed of all three variations allows them to only work effectively as whiff punishes. While it's not impossible to use it in other contexts, it is far less reliable.
Standing Grab
[
edit
]
Luigi's standing grab, while slow at frame 14, is highly useful thanks to its range. It is ranked 7th overall. It's able to reliably punished under-spaced moves and lead into Luigi's devastating combos.
Dash Grab
[
edit
]
While ineffective as a burst option due to its speed, Luigi's dash grab is useful as a whiff punish. It suffers, however, from a blindspot. Its grabbox is disabled just before the plunger reaches its maximum range, giving the impression that the move should have worked in certain situations.
Pivot Grab
[
edit
]
Pivot grab's high range, even on its first two active frames, makes it a very reliable option to catch aggressive options.
Update History
[
edit
]
Standing and pivot grabs have longer durations (frames 14-19 → 14-20 (standing), frames 17-22 → 17-23 (pivot)), now matching dash grab's duration.
Grabbox Data
[
edit
]
Standing Grab
[
edit
]
ID
Radius
Bone

Offset

G

A

Early
0
3.0
throw
0.0
0.0
-1.5
1
3.0
top
0.0
6.6
4.0 to 8.7
Late
0
3.0
throw
0.0
0.0
-1.5
Dash Grab
[
edit
]
ID
Radius
Bone

Offset

G

A

Early
0
3.0
throw
0.0
0.0
-1.5
1
2.6
top
0.0
6.6
4.0 to 10.4
Late
0
3.0
throw
0.0
0.0
-1.5
Pivot Grab
[
edit
]
ID
Radius
Bone

Offset

G

A

Early
0
3.0
throw
0.0
0.0
1.5
1
3.3
top
0.0
6.6
-4.0 to -14.7
Late
0
3.0
throw
0.0
0.0
1.5
Standing grab
[
edit
]
| | |
| --- | --- |
| Grab | 14-15, 16-20 |
| Interruptible | 48 |
| Animation length | 63 |
Dash grab
[
edit
]
| | |
| --- | --- |
| Grab | 16-17, 18-22 |
| Interruptible | 52 |
| Animation length | 66 |
Pivot grab
[
edit
]
| | |
| --- | --- |
| Grab | 17-18, 19-23 |
| Interruptible | 50 |
| Animation length | 65 |