Daisy (SSBU)/Final Smash
From SmashWiki, the Super Smash Bros. wiki
Jump to navigation
Jump to search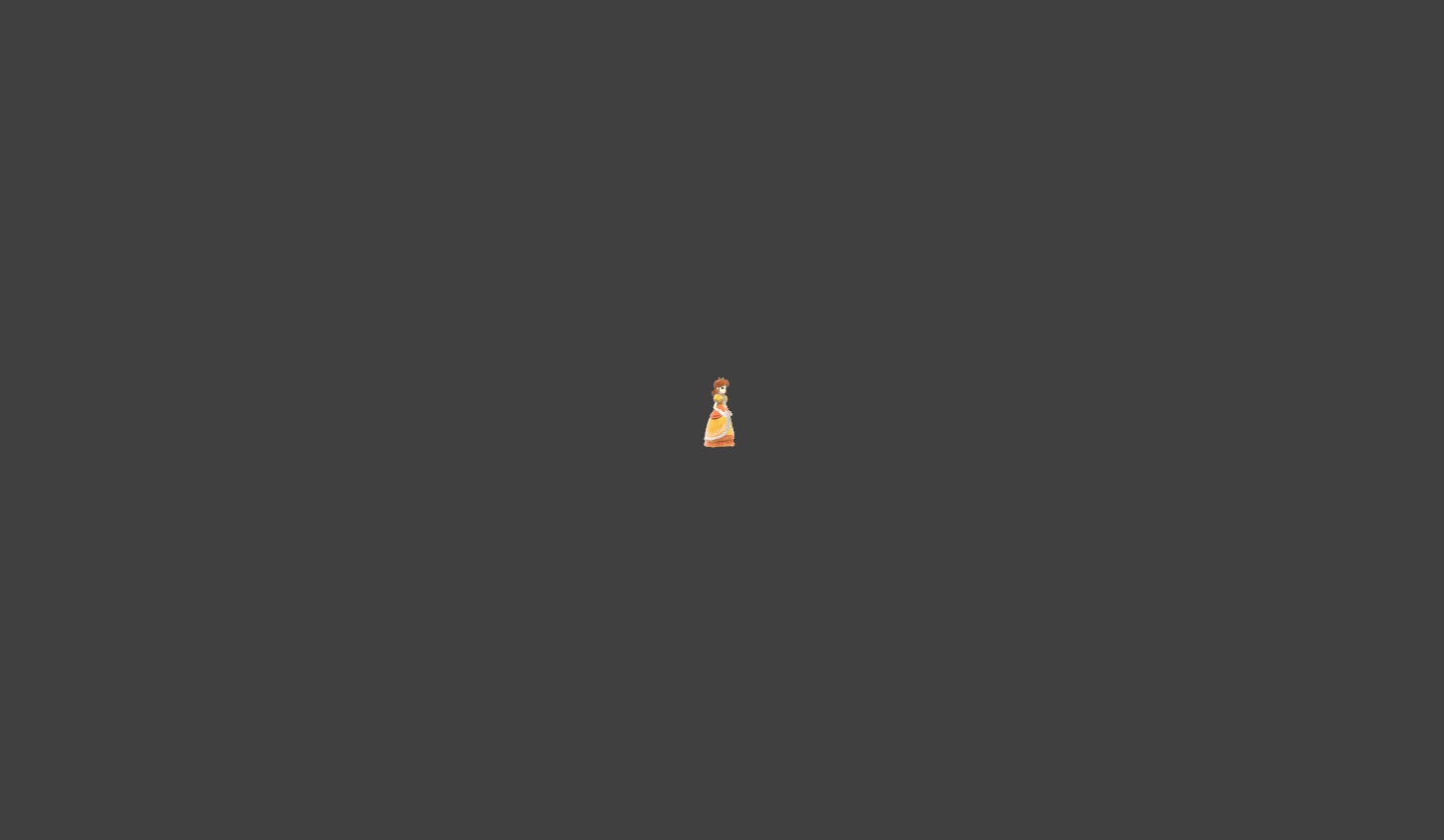 Overview
[
edit
]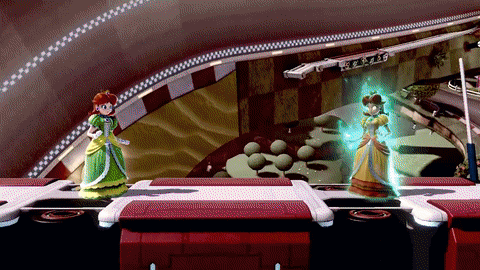 Daisy's Final Smash is Daisy Blossom. Daisy performs a dance, causing all of her enemies to fall asleep. The closer they are to her when she activates it, the more damage they will take and the longer they will slumber. The opponent can get away from the Final Smash if they are not on-screen when Daisy Blossom is in action. While performing the Final Smash, three giant daisies appear, healing 20%. While asleep, Daisy can choose how she can kill her opponent such as take advantage of charging her forward smash to the maximum (or hit them straight away if they are about to wake up). It must be noted that the sleeping victims will mash the buttons in order to set free.
Regardless if the opponent is in the air or not, the Final Smash will still take effect. If the opponent is stalling midair while the Final Smash takes effect, they will fall vertically until they reach the ground then sleep. Daisy can take advantage of this effect if her opponents are off-stage and are right above a bottomless pit which can KO any opponent regardless of their percentage. Daisy Blossom is not present in competitive plays due to the fact Final Smashes are not part of the game set rules. If Final Smashes are allowed in competitive play, Daisy can take advantage by using it as an effective edgeguarding tool.
Update History
[
edit
]
Daisy Blossom has a slightly reduced sleep time period (clean: 260/200/160 (scaling) → 230/130/100, late: 210/170/140 (scaling) → 200/130/100).
Hitboxes
[
edit
]
Hitboxes
[
edit
]
ID
Part

Rehit rate

Damage

SD

Angle

Angle type

BK

KS

FKV

Set weight

Radius
Bone

Offset

H×

SDI×

T%

Clang

Rebound

Effect
Type

G

A

Sound
Direct

Hit bits

Hit part

Blockable
Reflectable
Absorbable
Flinchless

No GFX

Heedless

Early
0
0
0
30%
0

Standard

0
0
0
25
throw
0
5.0
0
0×
1.0×
0%
None
Fighter
All
1
0
0
20%
0

Standard

0
0
0
50
Throw
0
5
0
0×
1.0×
0%
None
Fighter
All
2
0
0
10%
0

Standard

0
0
0
100
Throw
0
5
0
0×
1.0×
0%
None
Fighter
All
Mid
4
0
0
0%
0

Standard

0
230
0
25
throw
0
5.0
0
0×
1.0×
0%
None
Fighter
All
5
0
0
0%
0

Standard

0
130
0
50
throw
0
5.0
0
0×
1.0×
0%
None
Fighter
All
6
0
0
0%
0

Standard

0
100
0
100
throw
0
5.0
0
0×
1.0×
0%
None
Fighter
All
Late
4
0
0
0%
0

Standard

0
200
0
25
throw
0
5.0
0
0×
1.0×
0%
None
Fighter
All
5
0
0
0%
0

Standard

0
130
0
50
throw
0
5.0
0
0×
1.0×
0%
None
Fighter
All
6
0
0
0%
0

Standard

0
100
0
100
throw
0
5.0
0
0×
1.0×
0%
None
Fighter
All
| | |
| --- | --- |
| Damaging Hit | 40-61 |
| Clean sleep | 62-140 |
| Late sleep | 141-230 |
| Interruptible | 248 |
| Animation length | 255 |
| | | |
| --- | --- | --- |
| | | Daisy's moveset |