Charizard (SSBU)/Side special
From SmashWiki, the Super Smash Bros. wiki
Jump to navigation
Jump to search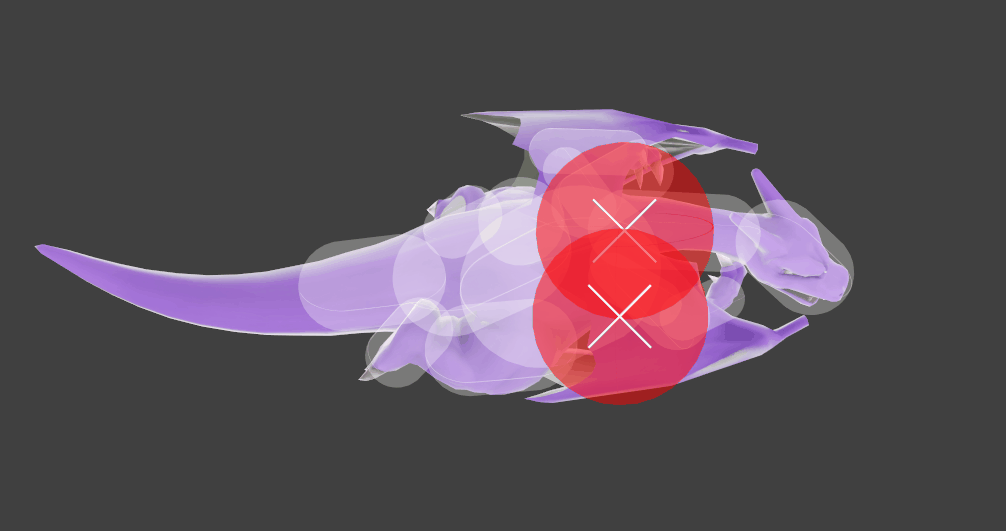 Overview
[
edit
]
Update History
[
edit
]
Grounded Flare Blitz has more range below it, being able to hit every character lying on the ground and some hanging on the ledge.
Flare Blitz can snap to the ledge earlier (frame 54 → frame 45).
Flare Blitz's first hit uses the autolink angle (60° → 366°), and has a higher hitlag multiplier if used in the air (0.1× → 0.7×), allowing it to connect more reliably into the explosion.
Hitboxes
[
edit
]
The explosion is reflectable and absorbable
ID
Part

Rehit rate

Damage

SD

Angle

Angle type

BK

KS

FKV

Set weight

Radius
Bone

Offset

H×

SDI×

T%

Clang

Rebound

Effect
Type

G

A

Sound
Direct

Hit bits

Hit part

Blockable
Reflectable
Absorbable
Flinchless

No GFX

Heedless

Hit 1 (grounded)
0
0
0
6.0%
0

Standard

60
78
46
4.5
neck
0.0
0.0
0.0
0.1×
1.0×
0%
Burn
All
All
1
0
0
6.0%
0

Standard

60
78
46
4.5
top
0.0
6.5
4.5
0.1×
1.0×
0%
Burn
All
All
Hit 1 (aerial)
0
0
0
6.0%
0

Standard

60
78
46
4.5
neck
0.0
0.0
0.0
0.7×
1.0×
0%
Burn
All
All
1
0
0
6.0%
0

Standard

60
78
46
4.5
top
0.0
6.5
4.5
0.7×
1.0×
0%
Burn
All
All
Explosion
0
0
0
18.0%
0

Standard

70
77
0
11.0
top
0.0
0.0
0.0
1.5×
1.0×
0%
Bomb
All
All
1
0
0
18.0%
0

Standard

70
77
0
5.0
top
0.0
0.0
0.0 to -10.0
1.5×
1.0×
0%
Bomb
All
All
| | |
| --- | --- |
| Hitbox | 23-51 |
| Interruptible | 102 |
| Animation length | 104 |