Mii Swordfighter (SSBU)/Side special/Custom 2
From SmashWiki, the Super Smash Bros. wiki
Jump to navigation
Jump to search
This article is about the hitbox visualization in Super Smash Bros. Ultimate. For the move itself, see Chakram.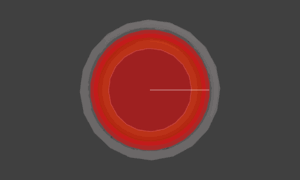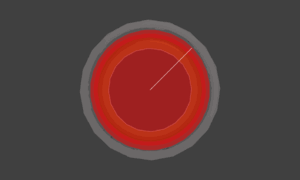 This article or section may require competitive expertise.
You can discuss this issue on the talk page or edit this page to improve it.
Overview
[
edit
]
Update History
[
edit
]
Chakram has significantly less range (life: 45 → 23), now travelling about half as far.
Chakram deals less shield damage (0 → -0.5/-4 (tilt, per hit/smash)).
Hitboxes
[
edit
]
ID
Part

Rehit rate

Damage

SD

Angle

Angle type

BK

KS

FKV

Set weight

Radius
Bone

Offset

H×

SDI×

T%

Clang

Rebound

Effect
Type

G

A

Sound
Direct

Hit bits

Hit part

Blockable
Reflectable
Absorbable
Flinchless

No GFX

Heedless

Tilt
0
0
8
1.1%
-0.5

Forward

30
40
0
0.0
top
0.0
0.0
0.0
1.3×
1.3×
0%
Slash
All
All
Smash
0
0
0
8.0%
-4.0

Forward

30
70
0
0.0
top
0.0
0.0
0.0
1.2×
1.0×
0%
Slash
All
All
| | |
| --- | --- |
| Tilt | 18-89 |
| Smash | 18-40 |
| Interruptible | 53 |
| Animation length | 70 |
| | | | |
| --- | --- | --- | --- |
| | | | Mii Swordfighter's moveset |