Diddy Kong (SSBU)/Down smash
From SmashWiki, the Super Smash Bros. wiki
Jump to navigation
Jump to search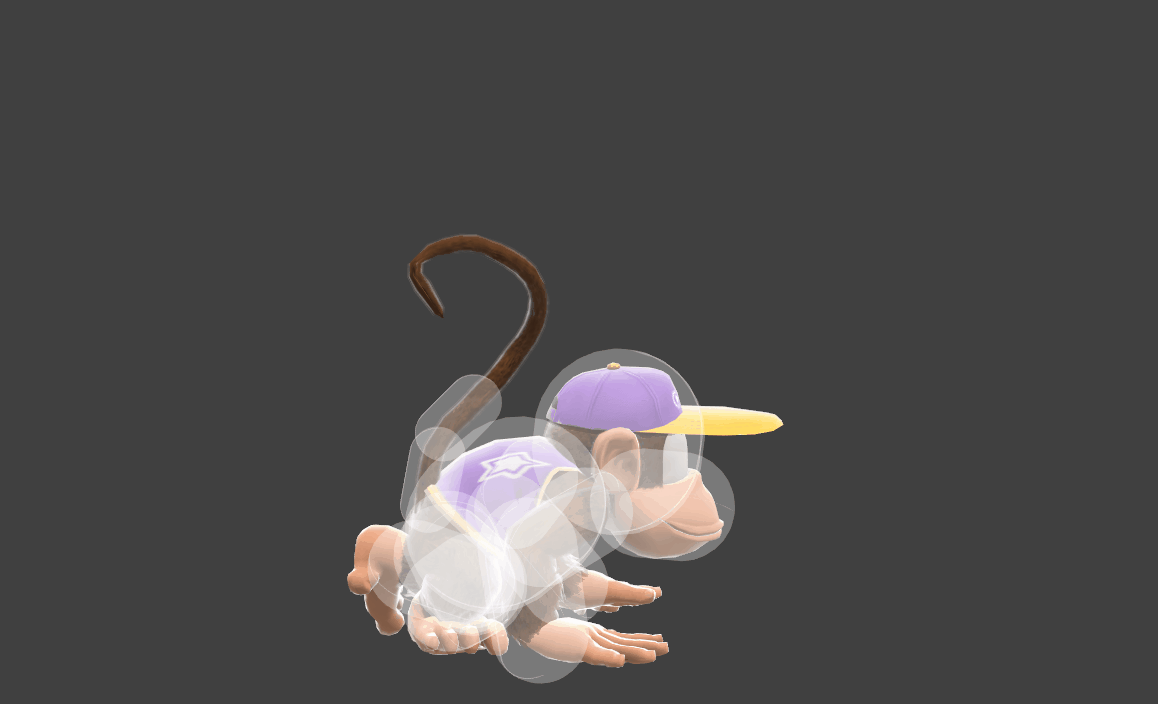 This article or section may require competitive expertise.
You can discuss this issue on the talk page or edit this page to improve it.
Overview
Update History
Down smash deals more knockback.
The move has less startup (frame 9/14 → 7/12), with its total duration reduced as well (FAF 52 → 50).
The second hit has a longer duration (frame 14 → frames 12-13).
Hitboxes
ID
Part
Damage

SD

Angle

BK

KS

FKV

Radius
Bone

Offset

SDIx

FFx

T%

Clang

Rebound

Type
Effect

G

A

Sound
Direct
Hit 1
0
0

12.0%

0
46
77
0
3.9
top
0.0
3.7
13.8
1.0x
1.0x
0%
Kick
1
0

12.0%

0
46
77
0
3.3
top
0.0
3.7
8.8
1.0x
1.0x
0%
Kick
Hit 2
0
0

15.0%

0
38
76
0
3.9
top
0.0
3.7
-10.5
1.0x
1.0x
0%
Kick
1
0

15.0%

0
38
76
0
3.3
top
0.0
3.7
-5.5
1.0x
1.0x
0%
Kick
Timing
| | |
| --- | --- |
| Charges between | 2-3 |
| Hit 1 | 7-8 |
| Hit 2 | 12-13 |
| Interruptible | 50 |
| Animation length | 64 |