User:Ivy73
From SmashWiki, the Super Smash Bros. wiki
Jump to navigation
Jump to search
Her date is a labrador? -Marth looking at Wolf and Daisy on a date in Not Exactly Royalty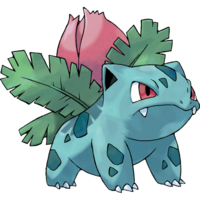 Hello, Smashers. I'm a guy of few words(Most of the time). But I love SSBB. And I like the Pokemon Trainer alot. I play a wide variety of characters. I don't really suck at anybody.-Ivy73

Ivy73
 
 
 
 
 
 
 
 
 
 
 
 
 
 
 
 
 
 
 
 
 
 
Dispute Handling
60%
 
 
Smash Skill
75%
 
 
Smash Knowledge
75%
 
 
Spelling/Grammar
100%
 
Typing Speed
85%
 
 
Wikipresence
80%
 
 
Wikiskill
80%
 
 
Basic Attributes
Respectability
This user cannot use Troll attacks.
Rock Head
This user is immune to Troll attacks.
Other Attributes
Bee!
This user has won a spelling bee
About me
Finally, it's about time I get to this. I'm a quiet person, but I become more sociable around friends (although I limit myself to 3 to 4 friends irl.) I enjoy sports, but not practice. I can be very humorous, or dead serious, or just extremely pissed off. My personality is complex and somewhat unorthodox. I eat very fast and have a giant stomach. Oh yeah, and I'm religious, which is why I censor my swears, but I only swear when necessary, and generally frown upon other people's swearing.
Smash History
Next order of business. My Smash story started in 2005. My parents bought this TV but it malfunctioned or something, so they sent it back for a refund. They got a gift card. So, me and dad went around looking for something to waste this card on. I went into the video game section, and saw Super Smash Bros. Melee. I saw Mario, Pikachu, Bowser, and Link on the cover. "Hey dad, how about this?" So we got it, got home, and I first tried out Yoshi in Adventure Mode. I pressed A. He kicked...B, R, Z, C...Finally, I figured out it was X. So you could tell I was a n00b at this game and I didn't even know I had a third jump (The instruction book was buried under the worthless GCN manual.) So I unlocked most of the characters, some of which I had no idea who they were. "Who's this guy? A 2-D black guy?" Anyway, after about 4 months I got the hang of it. It turned into my favorite game. An accident of which I will not speak of happened and mom banned the game in 2007. Those were dark days. After 2 years Smashless, I stumbled upon the SSBB website. "...:)" It was finally coming. Another Smash game and it had the Pokemon Trainer. "THE POKEMON TRAINER", I said to myself. "This is gonna be epic." It definitely was epic. I easily unlocked all characters, but I was disappointed with the Adventure Mode. Why not the old one? Fortunately, wifi saved teh day. Then I came here to Smashwiki a year later. Ah, it always feels satisfying to finish a giant WoT.
Times for online brawls
Weekdays-None(My mom banned me from video games for weekdays. Don't ask.) Friday- 12:00-7:00 Saturday- 9:30-8:30 Sunday- 12:30-8:00 All times are Central Standard Time
My Competency Chart
SSB
 
S/Awesome
A
B
C
D
E/Good
 
 
1
2
3
4/5/6
4/5/6
4/5/6
7
8
9
10
11
12
 
 

31.75

30.50

29.25

28.50

28.50

28.50

28.25

25.75

25.00

22.75

21.00

16.75
 
SSBM
 
S/KOing Machines
A
B
 
 
1
2
3
4
5
6
7
8
9
10
11
12
 
 
 
C
D
E/KOed Machines
13
14
15
16
17
18
19
20
21
22
23
24
25
26
SSBB
 
 
 
S/Secret Weapons
A
 
 
 
 
 
 
1
2
3
4
5
6
7
8
9
10
11
12
 
 
 
 
 
 
 
 
 
 
B
C/Average
D
 
 
13
14
15
16
17
18
19
20
21
22
23
24
25
26
27
28
 
 
 
 
 
 
 
 
E
F
G/Stinks To High Heaven
 
 
 
 
 
 
 
 
 
29
30
31
32
33
34
35
36
37
 
 
 
 
 
 
 
 
 
 
 
 
 
Userboxes
Friends
Megatron1-rival
Omega Tyrant-good friend and brawl him a lot/helped me out on the wiki
HavocReaper48-Brawled him and friend
Exterminator-Brawled him and friend
TheSolarDragon-Brawled him
Doc King-Brawled him and friend...most of the time
Justpeachy-Good friend
Zeldasmash-Good friend and helped him on user page (For the most part)
Dr. Pain 99-Good friend
Toomai-Respect him and friend
Vincent Tran-Good friend, brawled him, and he XD a lot

Before you stomp that Goomba...
Other places on da web