Jigglypuff (SSBU)/Neutral special
From SmashWiki, the Super Smash Bros. wiki
Jump to navigation
Jump to search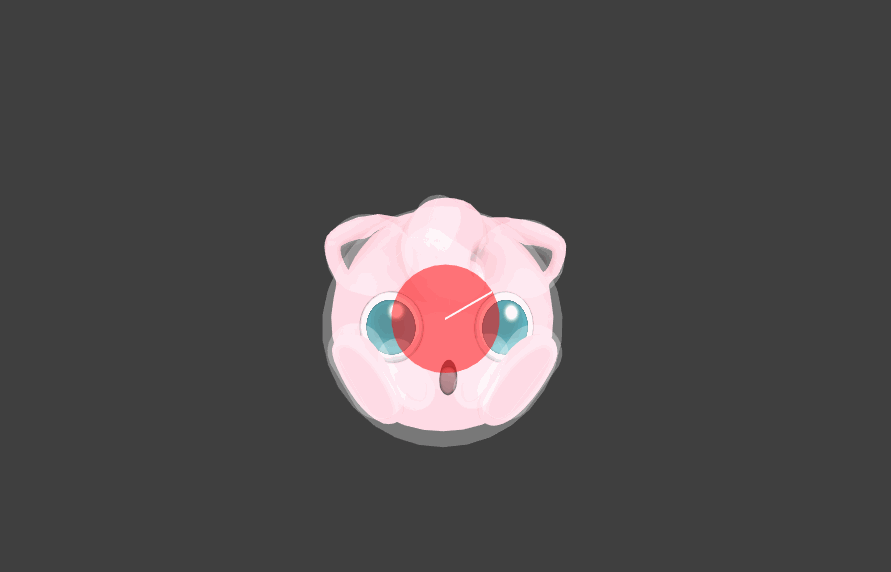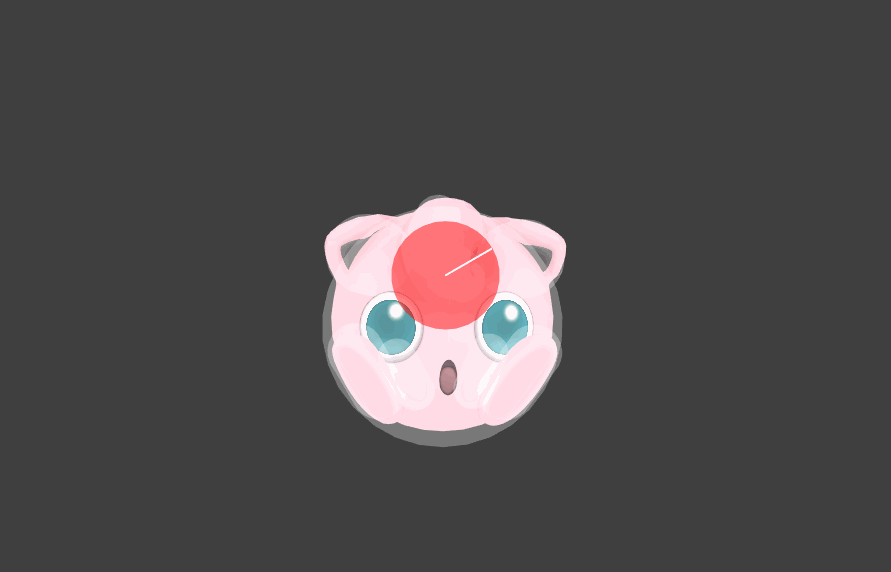 Overview
[
edit
]
Jigglypuff curls into a ball before beginning to rapidly spin. When executed, the strength of the attack can range from 10% to 20% depending on how long it has been charged for, with decent KOing potential at mid-high percents.
The lengthy amount of time to even partially charge (2/3rds of a second), its abysmal hitboxes and range, lack of combo potential, and audio cue make it predictable and difficult to justify using over most of its other moves. This is highlighted when Jigglypuff is aiming to get back onstage, as the attack will not often KO opponents in most positions, and if they decide to intercept Rollout in midair, Jigglypuff will be left helpless until it miraculously hits the ledge, gets attacked, or worse, falls offstage. While Rollout can grab the ledge, the hitboxes' terrible range makes it unreliable and unwarranted given how much risk the Jigglypuff has to consider when using Rollout as a potential recovery option. Rollout, however, has tiny merits: if an opponent is shielding specifically on the edge of a platform, Jigglypuff's rollout can potentially break the opponent's shield, which could offer numerous follow ups such as its up aerial or down aerial into Rest. However, its down aerial is already quite excellent at pressuring shields in most other situations even via the ledge, meaning that even at this niche, Rollout does not offer any benefits in practice.
Due to the minuscule amount of merits Rollout is seriously applicable for, the attack is extremely rarely seen, and is mostly considered a gimmick.
Update History
[
edit
]
Rollout reaches its full charge faster (frame 60 → 51).
Hitboxes
[
edit
]
The move's true base damage is specified in its parameters, and ranges from 10% to 20% based on charge. When rolling down a slope, it can further increase up to 33%.
ID
Part

Rehit rate

Damage

SD

Angle

Angle type

BK

KS

FKV

Set weight

Radius
Bone

Offset

H×

SDI×

T%

Clang

Rebound

Effect
Type

G

A

Sound
Direct

Hit bits

Hit part

Blockable
Reflectable
Absorbable
Flinchless

No GFX

Heedless

Grounded
0
0
0
7.0%
0

Forward

60
60
0
2.5
top
0.0
5.0
0.0
1.0×
1.0×
0%
Kick
No floor
All
Aerial
0
0
0
10.0%
0

Forward

60
60
0
2.5
top
0.0
7.0
0.0
1.0×
1.0×
0%
Kick
No floor
All
The move's rolling portion can last from 20 to 90 frames depending on charge, and only has a hitbox above a certain speed threshold. Turning takes a total of 29 frames, during which the hitbox is disabled as well. The frame strips below show the timings for Rollout's minimum and maximum charge, assuming no opponent is hit and Jigglypuff never turns around.
Jostling is disabled while rolling, but not while turning.
Minimum (no charge)
[
edit
]
| | |
| --- | --- |
| Charges between | 16-17 |
| Rolling portion | 17-36 |
| Interruptible (ending only) | 68 (32) |
| Animation length (ending only) | 72 (36) |
Maximum (full charge)
[
edit
]
| | |
| --- | --- |
| Charges between | 16-17, 51-52 |
| Hitbox | 52-141 |
| Interruptible (ending only) | 173 (32) |
| Animation length (ending only) | 177 (36) |
Landing
[
edit
]
After hitting an opponent, Jigglypuff is put into a rolling animation until it lands, which lasts indefinitely otherwise. The rolling animation enables ledge grabs from the front starting on frame 41.
| | |
| --- | --- |
| Interruptible | 21 |
| Animation length | 25 |
The ending portion has a shorter animation (36 frames → 31), instead possessing no interruptibility frames, allowing Kirby to fast fall, grab ledges, and activate a held Assist Trophy earlier after using it.

However, the landing animation is conversely longer (25 frames → 28).
Parameters
[
edit
]
The hitbox's damage is equal to speed * 5.1 rounded down, ranging between 10% and 20% on flat ground, and increasing up to 33% when rolling down a slope.
Total charge time
35 frames (6.0.0 onward)
45 frames (before 6.0.0)
Maximum hold time
100 frames
Roll duration
20 to 90 frames
Roll speed
0.8 to 4 (grounded)
1 to 4 (aerial)
Minimum roll speed for hitbox to be active
2
Maximum roll speed with slope influence
6.5
Maximum roll speed off ledge
3.5
Air friction
0.05
Gravity while rolling
0.07
Fall speed while rolling
1.2
Speed multiplier when turning
0.25
Friction multiplier
0.9
Acceleration downhill
0.2
Deceleration uphill
0.08
Horizontal speed multiplier on ending
0.6
Vertical speed multiplier on ending
0.8
Speed multiplier when rebounding off a wall
0.75
Horizontal speed on hit
-0.13
Vertical speed on hit
2.7
Gravity after hitting
0.17
Fall speed after hitting
2
Rotation speed after hitting
5° to 30°
Landing lag after hitting
20 frames