Team:Sponsor
From SmashWiki, the Super Smash Bros. wiki
Jump to navigation
Jump to search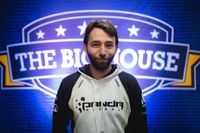 A sponsor is an organisation that supports an event, activity, person, or another organisation by providing goods and services to them, alongside potential monetary support; in turn, the sponsored party promotes the activities of their respective sponsor.
Sponsorships were initially uncommon in the Smash community, and were much less prestigious. The only major sponsors before 2014 were player-run organizations that focused almost exclusively on streaming and hosting Smash tournaments at the time, such as VGBootCamp and CLASH Tournaments, and were much more akin to crews. Sponsorship became more common starting in 2014, particularly after the announcement of Team Liquid, a noted Dota 2 sponsor, signing top professional Melee players KDJ and Ken Hoang in March 2014. Since then, a number of top players in the various games have been sponsored by various gaming organisations, as to represent their brand, promote other endeavours of the sponsor, and other related activities. Sponsors can provide a variety of benefits to professional players; in addition to often transporting them to distant events, they can provide a number of goods to top players, such as capture cards and gaming equipment for streaming or recording for Twitch or YouTube.
Although infrequent, tournaments can also be sponsored, with the sponsor providing a venue and similar logistical support to allow for tournaments to run, such as how the MLG ran many Melee tournaments, or how Nintendo provided a stream and a demo of Splatoon.