User:SmashBros
From SmashWiki, the Super Smash Bros. wiki
Jump to navigation
Jump to search
"
Oh no sir, we perfer doing things our own way.
"
—Fox McCloud, Star Fox 64
Hello there. Er, if you apparently haven't already noticed, this user desperately needs someone to talk to. I would suggest you go and help the guy out, because he has really been bothering me a lot lately.
Familiarity Chart
The following chart represents how much I know about a certain series. Scroll over the series icons for a short comment relating to it.
My Personal Tier List
Yes, I made one. If you want, you can talk to me about it on my Talk Page.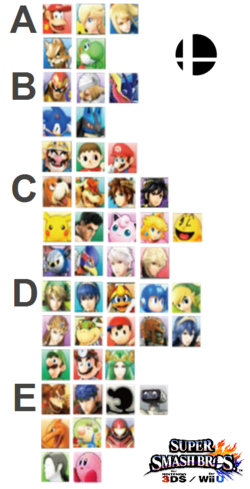 You can also find me on
Super Mario Wiki and Smashboards
lolz
Look at this!