Shulk (SSBU)/Up smash
From SmashWiki, the Super Smash Bros. wiki
Jump to navigation
Jump to search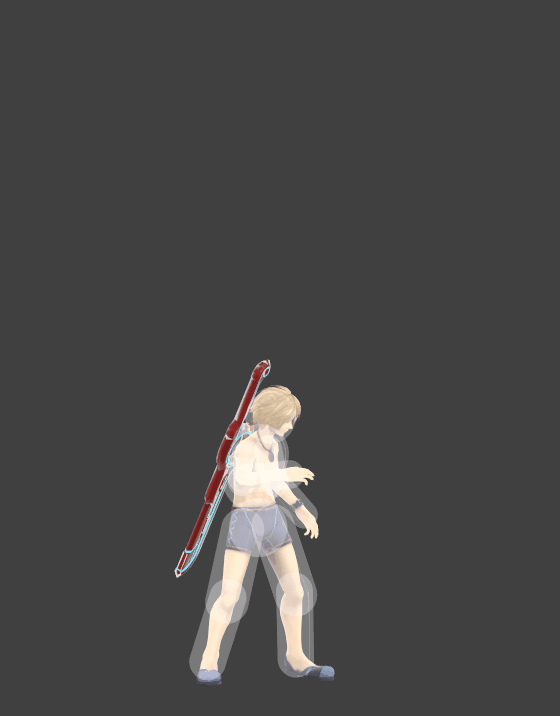 Overview
[
edit
]
Update History
[
edit
]
Up smash's hits connect more reliably in some instances, but also less reliably in some others.
Up smash's first hit has a hitstun modifier of 3 on its central hitbox, preventing certain characters from escaping the second hit with an air dodge or a fast enough special move if they are hit by this hitbox.
Hitboxes
[
edit
]
For the first hit, the scripts only specify a hitstun modifier for the ID 0 hitbox, but it applies to all hitboxes due to a glitch.
ID
Part

Rehit rate

Damage

SD

Angle

Angle type

BK

KS

FKV

Set weight

Radius
Bone

Offset

H×

SDI×

T%

Clang

Rebound

Effect
Type

G

A

Sound
Direct

Hit bits

Hit part

Blockable
Reflectable
Absorbable
Flinchless

No GFX

Heedless

Hitstun
Hit 1 (early)
0
0
0

4.5%

0

Standard

0
40
70
4.5
top
0.0
12.0 to 10.0
0.5
1.0×
1.0×
0%
Punch
All
All
+3 frames
1
0
0

4.5%

0

Standard

0
100
60
3.9
top
0.0
17.0 to 10.0
0.5
1.0×
1.0×
0%
Punch
All
All
—
2
0
0

4.5%

0

Standard

0
100
92
4.0
top
0.0
5.0
-7.0
1.0×
1.0×
0%
Punch
All
All
—
3
0
0

4.5%

0

Standard

0
100
92
4.0
top
0.0
5.0
9.0
1.0×
1.0×
0%
Punch
All
All
—
Hit 1 (late)
0
0
0

4.5%

0

Standard

0
40
70
4.5
top
0.0
12.0 to 10.0
0.5
1.0×
1.0×
0%
Punch
All
All
+3 frames
1
0
0

4.5%

0

Standard

0
100
60
3.9
top
0.0
17.0 to 10.0
0.5
1.0×
1.0×
0%
Punch
All
All
—
Hit 2
0
1
0

13.5%

0

Standard

45
98
0
3.5
top
0.0
35.0 to 7.0
0.9
1.0×
1.0×
0%
Slash
All
All
—
1
1
0

13.5%

0

Standard

45
98
0
6.0
top
0.0
16.0 to 9.0
0.9
1.0×
1.0×
0%
Slash
All
All
—
| | |
| --- | --- |
| Charges between | 10-11 |
| Hit 1 (early, late) | 18-21, 22-29 |
| Hit 2 | 30-33 |
| Interruptible | 68 |
| Animation length | 84 |
| | | | |
| --- | --- | --- | --- |
| | | | Shulk's moveset |