Team:Super Smash Delft
From SmashWiki, the Super Smash Bros. wiki
Jump to navigation
Jump to search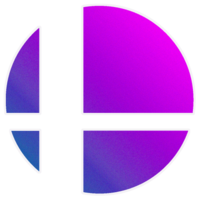 Super Smash Delft is a crew based in Delft founded by vlerk. They help support Dutch Super Smash Bros. Melee tournaments and provide live streams as well as YouTube videos.
List of members
[
edit
]
Former members
[
edit
]
History
[
edit
]
Vlerk originally founded the Super Smash Delft Facebook group to find other smashers in his area. Not much later, he stumbled upon a local tournament organised by DSEA in collaboration with Enig. Vlerk came by and asked permission to bring CRTs and Super Smash Bros. Melee setups. This helped grow the DSEA local scene exponentially.
DSEA provided a budget to vlerk, which he used to buy a capture card. The capture card could only record in black and white film, but it passively started their streaming journey. Pienjo later joined the crew, providing a laptop that allowed for streaming DSEA tournaments. Pienjo would soon become the main TO for the DSEA locals while vlerk focused more on managing the socials of Super Smash Delft.
During the beginning of 2020, Nago would come to DSEA and play doubles with vlerk as they are a static team. Nago participated in more DSEA events while Pienjo slowly vanished from the scene when quarantine hit. After the pandemic however, Nago took the initiative to contact DSEA for the possibility to host locals again. Since then, Nago has become part of the Super Smash Delft crew and a TO of the DSEA series.
External links
[
edit
]