Forum:Disc read error
From SmashWiki, the Super Smash Bros. wiki
Jump to navigation
Jump to search
Disc Read Errors
[
edit
]
Following in the same footsteps as the Japanese Version of Super Smash Brother's Brawl, some of the unfortunate customers of Nintendo have experienced the fatal "Unable to Read Disc" error. What agony has befallen these people as having to send in your precious Nintendo Wii AND game. Fortunately though, this process also extends your wii warranty, even if it's run out, by 1 year, free shipping and repair. The very sad thing about this is that you will not be able to play your NEW Super Smash Brothers Brawl game for up to 7 business days.
Upon reading further into this, I have found that this happens to only a small percentage of Nintendo Wii Consoles. I had one since launch day so I expect that this problem leads to an older laser.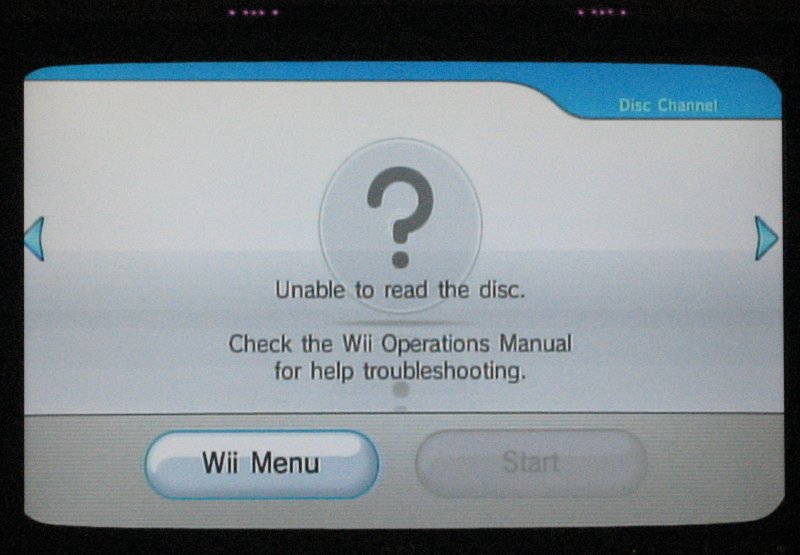 The following is a direct excerpt from the Nintendo Support Page
Super Smash Bros. Brawl utilizes a double-layer disc which has a large memory capacity. A very small percentage of Wii consoles may have trouble consistently reading data off this large capacity disc if there is some contamination on the lens of the disc drive. Nintendo has specialized cleaning equipment that can resolve this problem. (Please do NOT attempt to clean the lens yourself, as you may damage the system.)
"How can I get this fixed and how long will it take?" If you are experiencing disc read errors, please utilize the form below to request a repair order. Nintendo is upgrading inbound and outbound shipping to expedite the total repair process. Specific repair times will be provided as you fill out the repair form below. There is no cost for the repair or shipping. Please note: returning the game to the retail store will not solve the problem. So we encourage users who are experiencing issues with playing Super Smash Bros. Brawl to utilize this repair order process.
"What if I have Virtual Console games or other stored data on my Wii console?" Due to the nature of this particular issue, you should not lose any of your stored data. In some rare cases you may have to re-download your Virtual Console games from the Wii Shop Channel, but there is no cost to doing so.
"Who can use this form?" Consumers who are at least 13 years old, and live in:
The continental United States, Alaska, or Hawaii Puerto Rico U.S. Territories (such as Guam and the U.S. Virgin Islands) APO/FPO addresses
You can go directly to the Form Here [1]
---

Other tips might include, and I am NOT recommending this, as I have sent in my Wii to Nintendo, are:
1. Getting Canned-Air and blowing out dust from the vent side and the slot side of the wii. 2. Ejecting and Re-Inserting the game disc. 3. Buying a new wii.
Zeus974 12:55, 11 March 2008 (UTC)